5 March 2018 12:36 (UTC+04:00)
5 272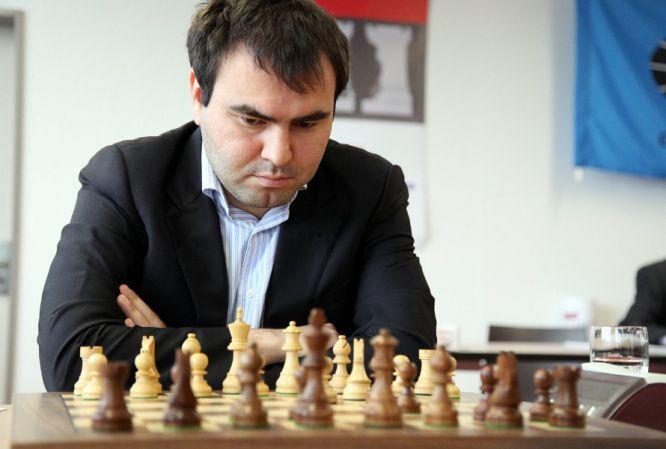 By Laman Ismayilova
Azerbaijani Grandmaster Shahriyar Mammadyarov took the second place at the 11th Tal Memorial, held in memory of a former World Champion Mikhail Tal, in Moscow on March 2-4.
The 33-year-old grandmaster tied with the Israeli Boris Gelfand and the Russian Ian Alexandrovich Nepomniachtchi, but lost to another Russian GM Daniel Dubov.
The final three rounds of fast chess were played on the third day of the tournament.
The chess players were given 25 minutes per game with 10 seconds added for each turn.
The first place in the tournament was taken by the Indian Viswanathan Anand, who scored 6 points. National GM who scored 5 point shared the second place with American Hikaru Nakamura and Russian Sergey Karyakin
Along with Shahriyar Mammadyarov, the tournament brought together such influential chess players such as Vladimir Kramnik, Alexander Grischuk, Peter Svidler, Sergey Karjakin, Ian Nepomniachtchi, Daniil Dubov, Hikaru Nakamura, Viswanathan Anand and Boris Gelfand.
The Tal Memorial is an annual chess tournament played in Moscow from 2006 to 2016 with the exception of 2015, to honour the memory of the former World Champion Mikhail Tal (1936–1992).
The tournament is nine rounds of rapid (25 minutes + 10 seconds increment), followed by a blitz tournament of 13 rounds (5 minutes + 3 seconds increment).
Shahriyar Mammadyarov is a three-time European Team Champion (2009, 2013 and 2017) and gold medalist at the 2012 Chess Olympiad on the third board.
He won the World Junior Chess Championship in 2003 and repeated his victory in 2005, becoming the only two-time champion, achieving a 2953 performance rating after eight rounds. After winning Essent Tournament in 2006, Shahriyar achieved the world fame.
In June 2016, Mammadyarov won the 3rd Shamkir Chess Tournament, the Vugar Gashimov Memorial. He defeated Fabiano Caruana and Anish Giri in the last two rounds, which put him in a tiebreak situation with Caruana. He defeated Caruana in the tiebreak, thus giving him tournament victory.
In April 2017, he won the Vugar Gashimov Memorial for the second year in a row with a score of 5.5/9.
The GM also won the FIDE Grand Prix 2017 title.
He played for Azerbaijan at the Chess Olympiads of 2000, 2002, 2004, 2008, 2010, 2012 and 2014.
Related News