Greek Olympic champion: Baku's Gymnastics Arena is the best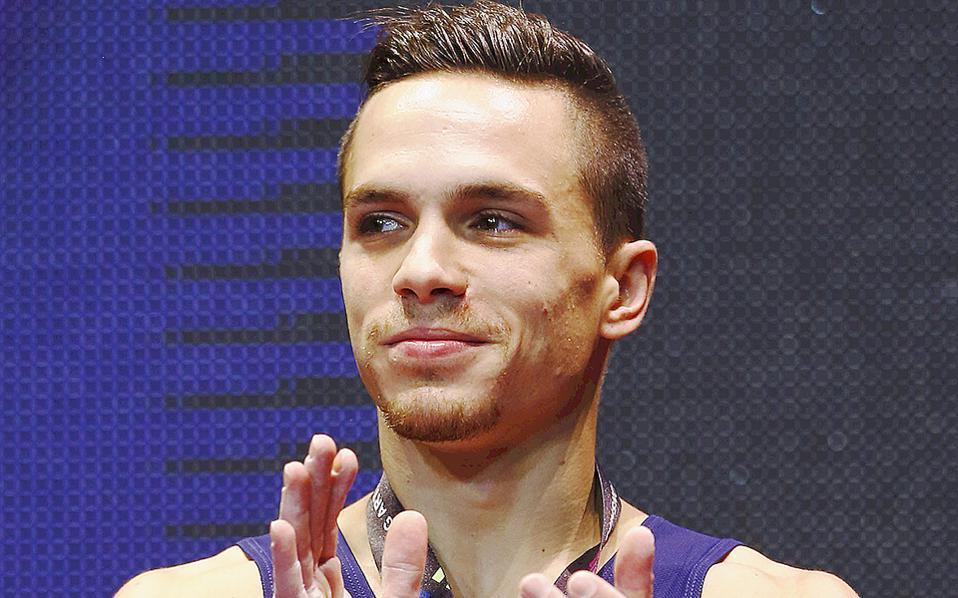 By Trend
Greek gymnast Eleftherios Petrounias, Olympic champion and winner of the First European Games in Baku, says the National Gymnastics Arena in Baku is the best arena where he has performed.
"I am very happy to be in Baku," the gymnast told Trend March 16. "I have the best memories associated with this arena, as this is where I won the First European Games."
"I am very excited before the tournament. This is a prestigious competition and organization in Baku is always good."
"I really want to perform better than in Rio. We will see how it goes. This time, the lighting in the hall is different from the usual. There will be a big show and this is a good way to attract spectators. This is the first international competition for me after Rio. In such cases, expectations are always high," Petrounias said.
Petrounias noted that he plans to participate next month in the European Championship in Romania and then start preparing for the World Championship in Canada.
"My coach and I are working on details and neat performance. This World Cup is the best preparation for such competitions as the European Championship and the World Championship, because there is a large arena here, which hosted the European Games, and, generally, the best arena where I have ever performed," the gymnast added.
The first day of the new Olympic cycle's first FIG Artistic Gymnastics Individual Apparatus World Cup kicked off at the National Gymnastics Arena in Baku March 16 and will continue until March 19.
Athletes from 23 countries are expected to perform at the World Cup to be hosted by the Azerbaijani capital for the second time.
Qualifications will be held on the first two days of the event followed by the Apparatus Finals on last two days.
---
Follow us on Twitter @AzerNewsAz