15 March 2017 10:00 (UTC+04:00)
1 978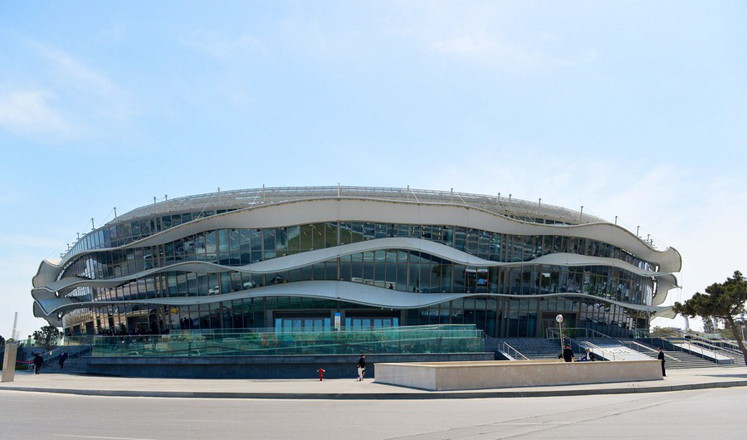 By Amina Nazarli
Baku -- the organizer of many grandiose sports events -- is preparing to hold next exciting festival in gymnastic world.
For the past few years, the capital has become the venue for many significant and unforgettable competitions, and this time National Gymnastics Arena will open its doors for FIG Artistic Gymnastics Individual Apparatus World Cup to be held on March 16-19.

In total, 85 men and 35 women from 23 countries are expected to join the Cup that Baku will host for the second time in the sporting history of the nation. Qualifications will be held on the first two days of the event followed by the Apparatus Finals on last two days.
Men will compete for six sets of medals, while women will define the winners in four apparatus in accordance with the Code of Points for the new Olympic cycle that enacted in 2017.
Since 2015, organization of the World Cup series in all Olympic gymnastics disciplines has already become a tradition in Baku.
High-level organization of large-scale international events based on rich experience, certainly gives great impetus to the development of gymnastics in the country and increases the number of gymnastics fans.

Spectators will witness exciting contest reflecting the strength, elegance and persistence in the presentation of artistic gymnasts. The entertaining flash mobs, interesting contests, to be organized throughout the events, will bestow a different day to gymnastics fans.
Well-known men's artistic gymnasts such as Olympic Champions Eleftherios Petrounias (Greece), Krisztian Berki (Hungary), silver medalist of the Olympic Games Filip Ude (Croatia) and European Champion Alexander Shatilov (Israel) will make the tournament impressive and delight with their professional performances.
As for famous women gymnasts of the competitions, there are three-time Olympic Champion Catalina Ponor (Romania) and gold medalist of the Olympic Games Oksana Chusovitina (Uzbekistan) in the list of competitors.
Murad Agharzayev and Bence Talas will represent Azerbaijan in men's events, while Yuliya Inshina, Marina Nekrasova, Mariia Smirnova and Ekaterina Tishkova will contest with women's artistic gymnasts
Fukuo Makoto, coach of the Japanese gymnastics team, told Trend that the conditions created for athletes at the Arena in Baku was beyond praise and exceeded all expectations.
"Excellent conditions have been created here and our athletes are very satisfied," said Makoto.
The Japanese coach added that his country will be represented by three athletes in the FIG Artistic Gymnastics Individual Apparatus World Cup due to changes in rules of artistic gymnastics.
In turn, Shouwen Hu, coach of China's gymnastics team, says five of Chinese young, talented and ambitious gymnasts came to Baku.

"We believe they are capable to win in their types [of gymnastics]. This is a new Olympic cycle and we prepare athletes for the Olympic Games in Tokyo," he said.
--
Category News