Kremlin learned of Turkey's Incirlik proposal through media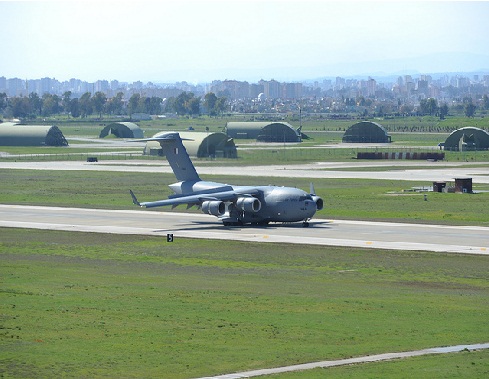 The Kremlin found out about Turkey's proposal regarding the Incirlik airbase through the media and Moscow will need to analyze this "important statement," Sputnik International quoted the Kremlin spokesman Dmitry Peskov as saying July 4.
"I don't know if there have been any official military talks on this matter, whether they've had time to resume them. If I'm not mistaken, they have not. We really did hear this statement for the first time through the media. Of course, this is an important statement and it will need to be analyzed both politically and militarily," Peskov told reporters.
Earlier, Turkish Foreign Minister Mevlut Cavusoglu didn't rule out that Ankara can allow Moscow to use the Incirlik military airbase for carrying out operations against the "Islamic State" (IS, aka ISIS, ISIL or Daesh) terrorist group.
The Incirlik base is located five miles north of the Turkish city of Adana near the Syrian border.
---
Follow us on Twitter @AzerNewsAz