Turkmenistan, China to boost cooperation in oil & gas sector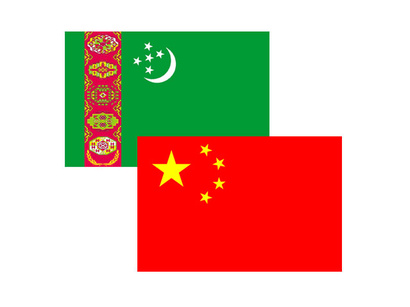 By Fatma Babayeva
Turkmenistan and China have expressed their mutual interest in developing cooperation in the oil and gas sector.
The remarks were made during a meeting in Ashgabat with Song Tao, Minister of the International Liaison Department of the Chinese Communist Party, the Turkmen government reported on June 13.
Speaking about the diversification of trade and economic cooperation, the sides discussed the use of the Chinese experience in modernization of Turkmenistan's industrial potential.
The Turkmen side expressed support for China's initiatives for the construction of the Silk Road Economic Belt, which coincides with the initiatives of Turkmenistan in the transportation and energy fields.
The two countries' similarities in their stance and approach over solving the problems of development, including peace, security and sustainability issues in the region were also emphasized during the meeting.
China is the largest foreign trade partner of Turkmenistan, and Beijing expects to increase annual purchase of Turkmen gas up to 65 billion cubic meters by the end of 2021.
China National Petroleum Corporation (CNPC) purchases gas from the Central Asia region since 2009 via Central Asia- China gas pipeline, also known as Turkmenistan – China pipeline that passes through Uzbekistan and Kazakhstan.
More than 140 billion cubic meters of natural gas were transported to via this pipeline's A, B and C lines since its launch until March 2016.
Turkmen Malai gas field is the main source for this gas pipeline. With the construction of a gas booster station in this field, Turkmenistan plans increasing gas supply to China. Installations in the field will fulfill gas pumping functions that will facilitate its supply and transport and boost the production levels at low pressure.
Roughly 35 percent of China's gas import accounts for the Turkmen gas at the present.
Turkmenistan enjoys the world's fourth largest natural gas reserves after Russia, Iran, and Qatar It produces about 70-80 billion cubic meters of gas annually. The country is one of the key players in the energy market in the resource-rich Caspian region.
---
Fatma Babayeva is AzerNews' staff journalist, follow her on Twitter: @Fatma_Babayeva
Follow us on Twitter @AzerNewsAz