3 December 2014 18:33 (UTC+04:00)
1 147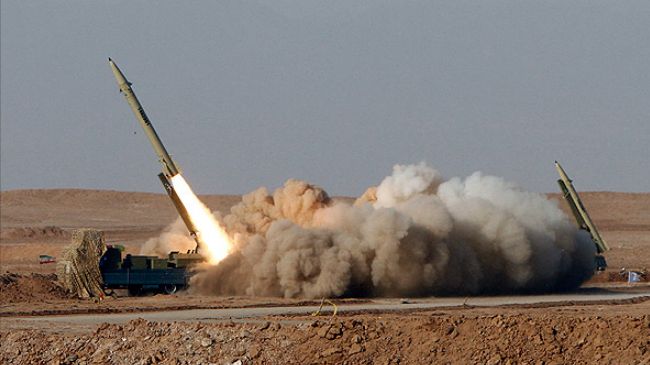 By Sara Rajabova
Iran, which has recently made great achievements in producing military products, domestically produced a cruise missile system for its Mirage fighters.
The system is mounted on Army's Air force Mirage fighter jets, the Tasnim news agency reported on December 3.
Iran's air force reportedly has at least 12 operational Mirage fighters. Mirage is a French air-superiority fighter and attack aircraft designed and built by Dassault Aviation.
Iran has recently taken great strides in defense sector and attained self-sufficiency in producing essential military equipment and systems. Iran has so far unveiled various domestically produced drones, including Ababil, Fotros, Hazem, Karrar (long range attack drone), Mohajer, Sarir, Shahed 129, Yasir and Zohal.
Since 1992, Iran has manufactured its own tanks, armored personnel carriers, missiles, radars, boats, submarines and fighter planes. Tehran has frequently announced that its military might poses no threat to other countries, stating that its defense doctrine is based on deterrence.
Iran has also conducted several military drills to enhance the defense capabilities of its armed forces and to test modern military tactics and equipment.
Iranian land forces plan to hold large-scale exercises in the country's south-east. Commander of Iran's land forces, Brigadier General Ahmad Reza Pourdastan said the exercises are planned to be held in late December, IRNA reported.
He said the tactical battle and ways to combat new threats will be worked out during the exercises, and during the exercises in the desert real bullets will be used.
Pourdastan added that the drills will also involve the unmanned aerial vehicles (UAVs), which will take pictures and organize attacks.
Related News