Turkmenistan smoothly transiting to 'green' economy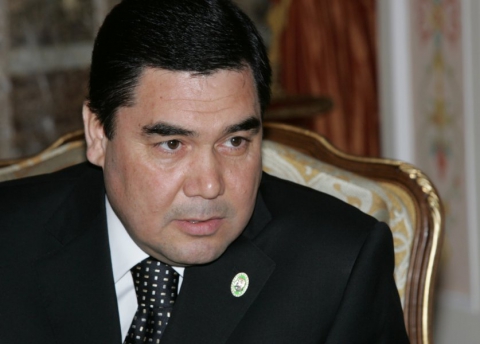 By Aynur Jafarova
Turkmenistan is smoothly transiting to 'green' economy, the use of modern, environmentally friendly and resource-saving technologies in the oil and gas, power generation and transportation industries.
These remarks were made by Turkmen President Gurbanguly Berdymukhamedov at a meeting with heads of General Electric (U.S.), Mitsubishi Corporation (Japan) and Çalyk Holding (Turkey) companies, local media reported on August 20.
The president noted Turkmenistan is demonstrating a highly responsible approach to international cooperation on environmental protection by consistently implementing large-scale energy projects of regional and inter-regional significance.
Turkmenistan's National Strategy on Climate Change, as well as international initiatives of the country, voiced at the UN General Assembly and the UN Conference on Sustainable Development 'Rio +20', held in Brazil in 2012, are focused on resolving the actual problems of environmental protection.
The proposal to establish a regional center in Ashgabat on technologies related to climate change in Central Asia and the Caspian basin is among these initiatives of Turkmenistan.