11 February 2014 14:58 (UTC+04:00)
4 462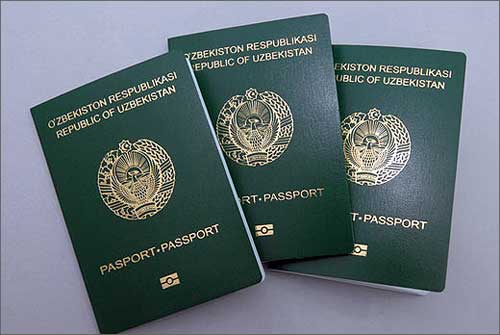 By Nazrin Gadimova
Uzbekistan's citizens will travel abroad only by biometric passports as of July 1, 2014.
The news was announced in a governmental decree on "Measures on Improving Uzbek citizens' Traveling Abroad".
Plane and railway tickets for them will be formalized and sold on the basis of biometric passports.
The purpose of this measure is simplifying passport control procedures at international border crossings and ensuring effective protection of citizens' rights and freedom, the document said.
The biometric passport system was introduced in Uzbekistan in January, 2011, and old-style passports will be valid in the country until December 31, 2015.
The project to create a biometric passport system worth 75.107 million euros is being implemented by the French Oberthur Technologies. French Societe Generale bank's loans, refinanced through the Uzbek National Bank for Foreign Economic Activity, were used to finance the contract under governmental guarantees.
The system envisages the creation and issuance of passports with the possibility of personal identification based on biometric information contained in the document.
Oberthur Technologies announced the completion of the project in May 2013.
Uzbekistan is a member of the International Civil Aviation Organization (ICAO), and its members announced the decision for transition to biometric passports in 2010.
A biometric passport, also known as an e-passport, ePassport, or digital passport, is a combined paper and electronic passport that contains biometric information that can be used to authenticate the identity of travelers.
It uses contactless smart card technology, including a microprocessor chip (computer chip) and antenna embedded in the front or back cover, or the center page, of the passport.
The currently standardized biometrics used for this type of identification system are facial recognition, fingerprint recognition, and iris recognition. They were adopted after the assessment of several different kinds of biometrics including retinal scan. The ICAO defines the biometric file formats and communication protocols that will be used in passports.
Related News