7 February 2014 18:18 (UTC+04:00)
1 201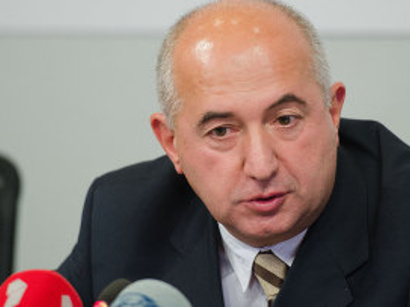 By Jamila Babayeva
A State Agency on Religious Issues will be created under the prime minister of Georgia. The decision was made at the government's meeting on February 7.
The agency will act as a legal entity of the public law, State Minister for Reconciliation and Civic Equality Paata Zakareishvili told journalists.
"Finally, the country will have a state structure that will pursue a policy in the sphere of religion. There was no such a structure until now," Zakareishvili said.
He pointed out that the agency will also be responsible for the disposal of the funds which have been allocated in accordance with the decision of the government to compensate for damage to religious denominations.
"The agency will also focus on education and property issues. It will work under the prime minister, because we want it to have a high status. It is unknown who will head the agency. The prime minister will make a decision in this regard," Zakareishvili said.
Related News