29 January 2014 11:52 (UTC+04:00)
1 184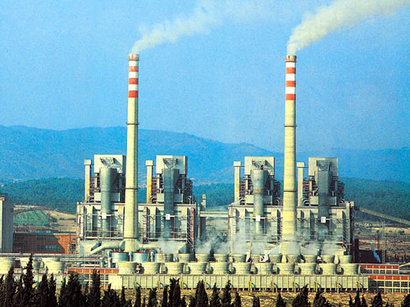 By Nazrin Gadimova
Uzbekistan plans to attract a loan of Japan International Development Agency (JICA) in the amount of $650 million for the construction of Turakurgan thermal power plant (TPP) in Namangan region, a representative of Uzbekistan's financial circles told Trend Agency.
The initial cost of the project is about $1 billion,
The sides already A preliminary agreement was reached on allocation of loans and the parties currently discuss the conditions and details of the loan agreement, according to the representative.
The loan agreement can be signed during the period from June to December 2014, according to the source.
It was earlier reported that Uzbekenergo State JSC has started the construction of Turakurgan TPP in Namangan region with the capacity of 900 megawatt.
Currently, Uzbekenergo conducts preparation and all-construction work on the site of construction of the TPP. Simultaneously, the final version of the feasibility study which is planned to be completed in November-December, 2014 is underway.
Under the project it is planned to construct two power units of the TPP with capacity of 450 megawatt each by 2018. The commissioning of the first power unit is scheduled for 2016 and the second - for 2017.
Alongside with JICA loan, it is planned to finance the project with the loan of Uzbek Reconstruction and Development Fund and equity of Uzbekenergo State JSC.
The new TPP in Uzbekistan is being constructed in order to ensure the uninterrupted electricity supply of consumers in the country's Andijan, Namangan and Fergana provinces located in Fergana Valley.
Currently, the electricity supply in the region is carried out from the central part of Uzbekistan through the power transmission line of 500 kV. Before the commissioning of the power transmission lines in 2008, the Fergana Valley was almost entirely supplied with electricity from Kyrgyzstan.
Some 45 power plants, including 16 power plants which are part of Uzbekenergo State JSC operate in Uzbekistan's power supply system.
The electricity generation in Uzbekistan increased by 3.2 percent (to 54.207 billion kilowatt/hours) in 2013 compared to 2012.
Related News