21 October 2013 16:57 (UTC+04:00)
1 021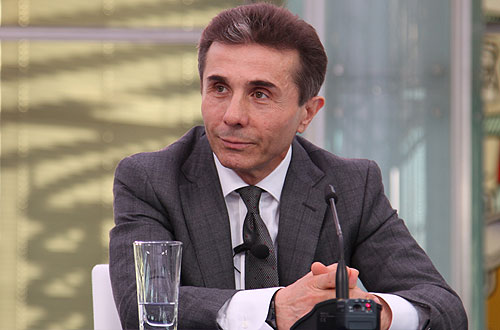 Georgia's Prime Minister Bidzina Ivanishvili said that he will leave his post until November 24.
"I do not see any logic in governing the country from behind the scenes. I do not intend to work from there. A week after the inauguration I will resign and will leave the post until November 24," he told France Press.
In case of any presidential candidate's victory in the first round of presidential elections, the inauguration will take place on November 17.
Some 23 candidates are participating in the presidential election to be held on October 27.
Ivanishvili said nothing about his successor, claiming that he has already decided on a candidate. He does not intend to name the candidate yet.
Related News