2 September 2013 15:39 (UTC+04:00)
940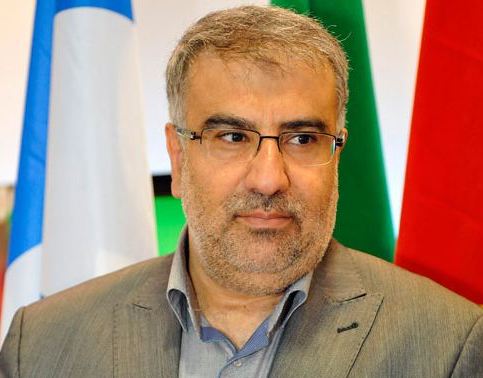 By Sara Rajabova
Iran will not face a gas shortage in the upcoming winter, Deputy Oil Minister Javad Owji said, Mehr news agency reported.
He noted that Iran is currently carrying out some maintenance projects in the national gas network to make it more stable.
According to Owji, maintenance operations will be finished by the end of the Iranian month of Mehr (October 22).
He went on to note that by increasing gas delivery to the power plants, Iran has managed to boost its liquid fuel storage volume considerably.
"Currently 160-165 million cubic meters of gas per day is being delivered to the country's power plants," Owji said.
Iran's former oil minister Rostam Qasemi said in August that the South Pars gas field's phase 12 will start producing 50 million cubic meters of gas by the winter.
The previously mentioned amount of gas would be directly pumped into the country's national gas network.
South Pars is part of a wider gas field that is shared with Qatar. The larger field covers an area of 9,700 square kilometers, 3,700 square kilometers of which are in Iran's territorial waters (referred to as South Pars) in the Persian Gulf. The remaining 6,000 square kilometers, referred to as the North Dome, are in Qatar's territorial waters.
Besides, after taking office, Iran's new oil minister Bijan Namdar Zanganeh said the top priority of his ministry is completing several phases of South Pars oil and gas field.
According to Zanganeh, accelerating natural gas production in Phases 12, 15, 16, 17, 18 and 19 at the joint Iran-Qatar South Pars complex is a top priority of the Iranian Oil Ministry since their total production adds up to nearly 170 million cubic meters per day.
Iran is currently producing 300 million cubic meters (mcm) per day of gas from South Pars.
Over the past three years, about $46 billion has been invested in the South Pars gas field.
Iran, which sits on the world's second largest natural gas reserves after Russia, is making efforts to attract more foreign and domestic investment, especially in South Pars, in order to boost gas production.
The South Pars field, which is divided into 29 phases, has about 14 trillion cubic meters of gas, or about eight percent of total world reserves.
Related News