Crime flourishing in Armenia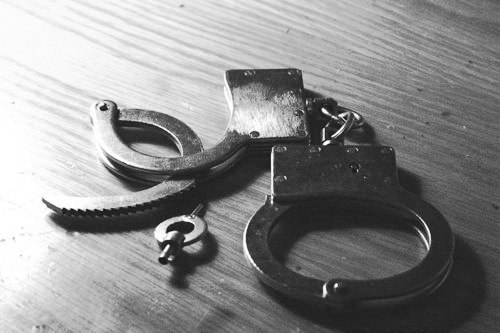 By Sabina Idayatova
An increase in the number of crimes was recorded in Armenia in the first quarter of the current year, News.am reported on Monday.
4,322 crimes were registered during this period, whereas the figure for last year was 3,968, according to the Armenian police.
A total of 2,171 minor offenses were registered in the first quarter of 2013, against 2,032 such misdemeanors in the same period of last year.
The number of crimes of medium severity increased four-fold, totaling 1,374. The number of violent crimes increased considerably, totaling 746 cases versus 526 in the first quarter of last year.

However, according to the 1in.am website, in Jan.-Feb. 2013, 1,089 petty crimes, 896 moderate crimes, 471 serious crimes, and 14 crimes committed while using firearms were recorded among the reported cases.
The current deplorable economic situation facing the country where crime rages is forcing people to leave their homeland.
According to the Armenian Report website, the number of emigrants from Armenia continues to exceed the number of immigrants to the country.
165,275 people left Armenia in the first quarter of this year, compared to 141,192 who arrived; thus, the negative balance is 24,083 people.
According to the Chief Directorate of Civil Aviation, 1,935 flights and landings took place in Zvartnots airport in the first quarter of 2013, compared to 2,150 during the same period of last year.
The number of people who left Armenia exceeded the figure for the same period of 2012 when it constituted 164,880 people.
During the reporting period, 7,101 departed from and 4,316 passengers arrived at the Shirak airport of Gyumri city.
The desire to leave their home country was expressed by Armenian respondents participating in a poll of international research center Gallup World, which was conducted among citizens of 12 former Soviet countries, Novosti-Armenia reported April 4.
Thus, 40 percent of Armenian respondents said they wanted to leave the country permanently.

Armenia has a tiny population of less than 3.5 million. In the last three years 5 percent or about 160,000 Armenian citizens left the country.
Given Armenia's small population, if the dangerous demographic situation in the South Caucasus republic persists, it may soon have almost no labor force left.

The Armenian government, however, appears to lack an intention to change the situation for the sake of its people by leaving the country sidelined from regional projects because of the invasion policy against Azerbaijan, occupying the country's Nagorno-Karabakh and seven other regions, and fueling tension with neighboring countries.