Russian defence chief embarks on visit to Armenia, Kazakhstan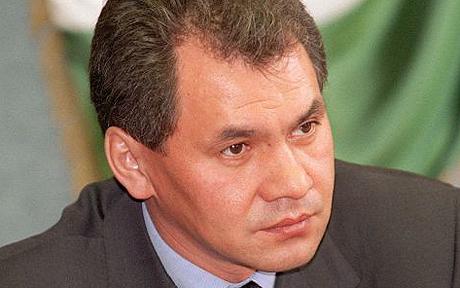 Russian Defence Minister Sergei Shoigu began his official visit to Armenia and Kazakhstan scheduled for January 28-30, the press secretary of the minister Darya Zatulina said,Trend news agency reported referring to RIA Novosti agency.
"A meeting of army General Sergei Shoigu with Armenian President Serzh Sargsyan, as well as holding talks with the Defence Minister Seyran Ohanyan is planned for January 28-29, according to the program of the visit to Armenia."
She noted that in the course of these events it is planned to discuss the state and prospects of bilateral military and technical cooperation.
Furthermore, she said that on Tuesday Shoigu will visit the 102nd Russian military base in Gyumri, where he will be informed about the organisation of military training, state of the training facilities and infrastructure of connections, service and living conditions of soldiers.
Sergei Shoigu will visit Kazakhstan on January 29-30, Zatulina said.
She said it is expected that the minister will meet the top military and political leaders of Kazakhstan to review a number of areas of bilateral cooperation in the military field.
"The issues related to creating a unified air defence system, development of cooperation in the military and aerospace and military and technical cooperation, as well as the functioning of the Russian Defence Ministry's testing polygons in Kazakhstan will be the main topics of discussion," the press secretary said.