Turkmenistan says backs solution of Caspian issues based on int'l law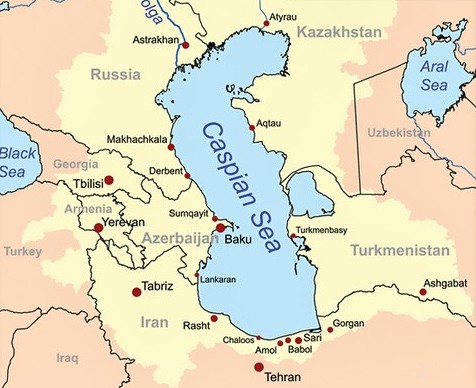 By Nigar Orujova
President Gurbanguly Berdymukhamedov has said Turkmenistan is a supporter of resolving the problems related to the Caspian Sea based on the recognized norms of international law.
"Turkmenistan stands for addressing the Caspian problems exclusively by diplomatic means on the basis of universally recognized norms of international law, mutual respect and taking into account the interests of partners," Berdymukhamedov said at a recent government meeting in the Turkmen capital Ashgabat, local television reported on Friday.
According to the president, environmental protection, biodiversity and sustainable use of the rich natural resources of the Caspian Sea are among the priorities of the Turkmen government's policy.
Berdymukhamedov emphasized that Turkmenistan is committed to finding the best option of the convention on the legal status of the Caspian as a basic document to regulate the relationship among the littoral states and create a legal basis for fruitful international cooperation.
Ashgabat hosted a regional two-day meeting this week to discuss the draft agreement on the conservation and sustainable use of biological resources of the Caspian Sea, which holds huge hydrocarbon reserves and valuable caviar stocks.
Senior executives and experts from relevant bodies of the five Caspian littoral countries - Azerbaijan, Iran, Kazakhstan, Russia and Turkmenistan - attended the meeting.
Earlier in December, a protocol on the protection of Caspian Sea environment was adopted in Moscow. The protocol is a second such document -- after the Aktau protocol in 2011 - signed after the adoption of the Tehran Convention. The protocol, which aims to prevent, reduce and eliminate pollution and support environmentally friendly Caspian marine environment, will ensure the implementation of the convention signed in the Iranian capital in 2003.
The division of the basin`s resources has been complicated for years by the unresolved legal status of the Caspian Sea. Kazakhstan, Azerbaijan and Russia signed an agreement on the delimitation of the Caspian in May 2003. Turkmenistan and Iran did not sign the agreement.