7 November 2018 15:45 (UTC+04:00)
5 338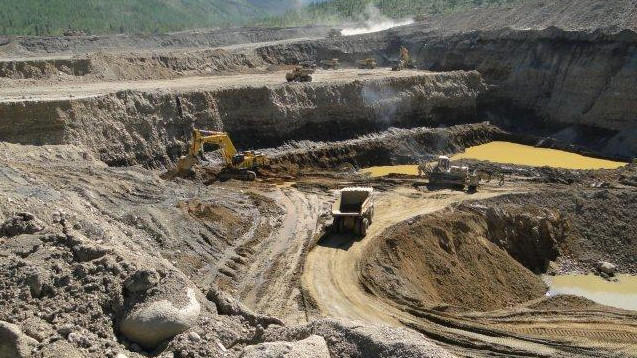 By Abdul Kerimkhanov
Uzbekistan will spend $ 733.9 million to the investment project entitled as ""Muruntau" open pit mining (Priority 5) Stage 1", Uzbek media reported.
The project will ensure the replenishment of the retiring reserves of gold ore deposits in the contours of phase 4 of the Muruntau open-pit mine and the loading of the production capacity of Navoi Mining and Metallurgical Complex (MMC) with ore with the necessary content of precious metals.
Navoi MMC will allocate $ 445.9 million for the project, another $ 288 million will be sent in the form of a loan from the Fund for Reconstruction and Development of Uzbekistan. The estimated payback period of the project will be 7.5 years, local media reported.
Muruntau is one of the largest gold deposits in the world. It is situated in the mountains in the south-west of the Kyzyl Kum desert, on the territory of the Tamdyn district of the Navoiy region of Uzbekistan. The deposit was discovered in 1958, the industrial production of the metal was started on July 21, 1969.
It is the leading deposit of the Zarafshan gold mining complex, which ranks second in the world in terms of gold production volume (after the Grasberg enterprise in Indonesia). The largest (3.5 km long, 2.7 km wide, 600 meters deep) gold-mining quarry in the world was created for the development of the deposit.
Today about 38.5 million tons of ore are mined here annually. It is planned to increase ore mining to 50 million tons by 2026.
Uzbekistan ranks 7th in the world in terms of gold production.
In terms of gold reserves, Uzbekistan ranks fourth in the world after South Africa, the U.S. and Russia.
Uzbekistan has large mineral reserves, which include more than 1,800 known mineral deposits. The country's mineral resources include petroleum, natural gas, gold, silver, uranium, molybdenum, tungsten, coal, copper, zinc and lead. Uranium, copper and gold are the country's chief minerals. The volume of proven and confirmed gold reserves in Uzbekistan is about 2,100 tons. The total reserves are approximately 3,350 tons.
Currently, according to the decision of the Uzbek government, 29 deposits and 111 promising areas of solid minerals are offered to foreign investors. They include 12 deposits and 31 promising areas for precious metals (gold, silver), 18 non-ferrous metals (copper, lead and zinc), 14 deposits as well as 51 areas for rare and rare-earth metals and uranium.
The lists of the deposits and promising areas offered to foreign investors will be updated every five years taking into account newly obtained geological information.
With regards to the gold, this list includes deposits of mainly gold-quartz and gold-sulfide ores in four regions of the country - Tashkent, Samarkand, Navoi regions, as well as the autonomous republic of Karakalpakstan. The total reserves of the proposed deposits (category C2) are more than 14.5 tons of gold.
---
Follow us on Twitter @AzerNewsAz
Related News