11 August 2018 11:38 (UTC+04:00)
2 493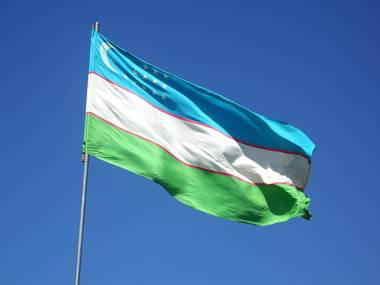 By Trend
Uzbekistan is planning to replace iron with basalt in construction sphere soon, the Uzbek media reported.
Relevant statements were made during a press conference in Tashkent dedicated to use of modern alternative building materials, use of composite reinforcement in construction of houses in rural areas and advantages of basalt, which is a new raw material for Uzbekistan.
Basalt is the most common natural stone, a rock of volcanic origin, which can be found in the form of interplastic bodies or lava flows that have arisen after a volcanic eruption.
"Basalt is very durable, light and cheap material compared to iron. It has a number of advantages: resistance to abrasion, to influence of alkalis and acids, excellent thermal insulation and sound attenuation, strength, thermal stability and fire resistance, high dielectricity, durability, environmental friendliness. I think, thanks to the advantages listed above, basalt constructions will completely outplace the metal ones in the future," expert of the Ministry of Construction of Uzbekistan, senior lecturer of the Tashkent Architectural and Construction Institute Jaloliddin Tohirov said.
In Uzbekistan, basalt is mined in the Navoi and Jizzakh regions, as well as in the Fergana Valley.
"There is enough basalt in Uzbekistan for 1,000 years, while foreign countries mostly lack it. This product is becoming increasingly popular in European countries and in North America. Houses, bridges, roads are built from basalt there," Commercial Director of the Mega Invest Industrial, a manufacturer of basalt reinforcement, Ramir Ahmadiyev said.
The company earlier said they are planning to take part in construction in Afghanistan, Iran, Pakistan and other neighboring countries.
Mega Invest Industrial commissioned a basalt factory in 2017 in Jizzakh for production of basalt fiber, used for manufacturing reinforcements and composite mesh.
The basalt reinforcement is a relatively new product, but is already actively used in innovative construction across the world. According to experts, the basalt reinforcement will find its niche in construction industry thanks its special characteristics. It is four times lighter and at the same time three times stronger than steel reinforcement. In addition, it does not absorb moisture, does not corrode, does not conduct an electric current and has a low thermal conductivity.
No welding work is required when using this building material. It can be knit with plastic clamps, as well as with conventional knitting wire, which is important for increasing seismic resistance.
---
Follow us on Twitter @AzerNewsAz
Related News