4 January 2018 18:16 (UTC+04:00)
4 667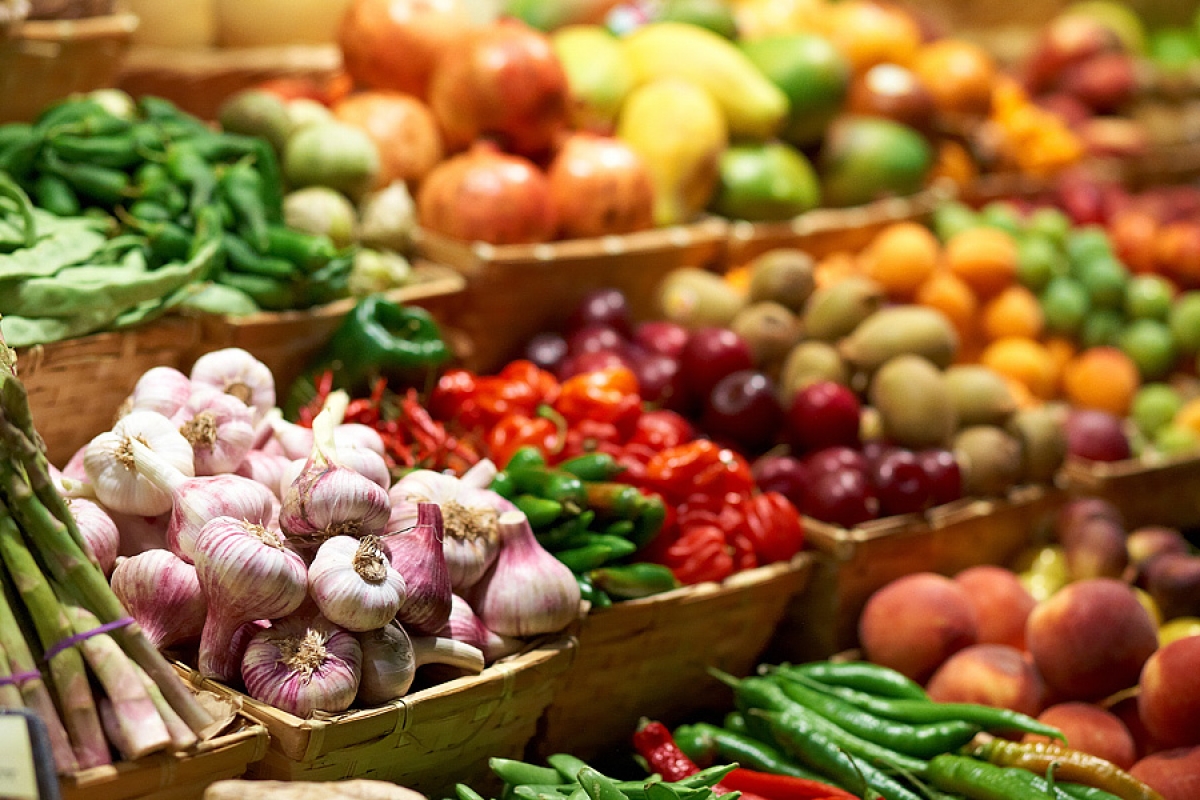 By Kamila Aliyeva
Kazakhstan is working on a special road map for the development of the export of agricultural products, Kazinform reported.
"We set ourselves the task of investigating the situation, understanding the problems and finding ways to solve them. We held brainstorms in the format of seminars with the participation of all parties - business, government officials, experts and so on," Kazakh Vice Minister of Agriculture Nurzhan Altayev wrote on his Facebook page.
Analytic structures and scientists were also involved in the study of export issues.
"Following the results of the study of the export issues, we are working on a special roadmap for the development of the export of agricultural products," he said.
At the same time, to date, Kazakhstan has opened new markets for products that were never exported before. In particular, protocols were signed with China on fish products, pedigree horses, frozen lamb, honey, wheat, wheat bran, soybeans and slaughtered horses.
"In 2018, the requirements for beef, pork, some types of cereals (barley, corn and rice), legumes (peas, beans, mung beans), fodder (alfalfa), oilseeds (flax, rapeseed, safflower) and melons (watermelon, melon, zucchini, melon) will be agreed upon. Following the results of the next year, it is forecasted an increase in exports to China by another 20 percent," the official said.
Veterinary requirements for the supply of live sheep, frozen and chilled lamb from Kazakhstan were agreed with Iran. As a result, in 2017, for the first time, the exports of live sheep and lamb were launched.
"At the beginning of the new year, the requirements for beef and live cattle will be coordinated. We also managed to agree on special conditions for wheat exports to Iran, in connection with its ban on imports. A contract for the supply of wheat was signed between Food Corporation JSC and Iranian companies," Altayev said.
Kazakhstan has agreed with the United Arab Emirates on the veterinary certificate for the export of meat and meat products as well as poultry meat. As a result, frozen beef was exported to the UAE for the first time. According to the minister, it is planned to increase the export of livestock products to the UAE by at least 30-50 percent next year.
In relation with Saudi Arabia, our country managed to lift restrictions on the supply of live small-bred and large-horned cattle, as well as beef and mutton. In 2018, a veterinary certificate will be agreed upon, on the basis of which exports of livestock products will begin.
The growth in exports of Kazakh agricultural products amounted to 11 percent in 2017, thus showing an increase from $1.58 billion up to $1.75 billion, as compared with 2016.
In particular, in 2017, in comparison with the previous year, exports of frozen beef increased by 2 times, lamb – by 7.2 times, horse meat – by 1.8 times, oil crops (flax, rapeseed, sunflower and other oilseeds) - on average by 1.6 times and vegetable oil (sunflower, safflower or cotton) - by 2 times.
---
Kamila Aliyeva is AzerNews' staff journalist, follow her on Twitter: @Kami_Aliyeva
Follow us on Twitter @AzerNewsAz
Related News