Two earthquakes hit Iran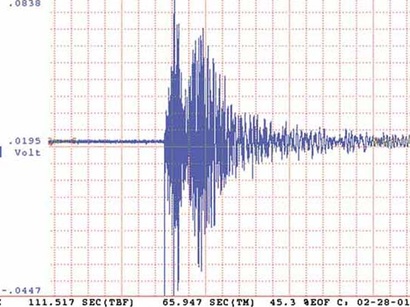 An earthquake measuring 4.6 on the Richter scale shook Iran's Baft city, located in southern province of Kerman on Jan. 21.
The tremors occurred at 11:53 local time (GMT +3:30 hours), according to a report from the seismography center affiliated with Tehran University Geophysics Institute, Iran's Mehr news agency reported.
The earthquake's epicenter was located in an area 56.656 degrees in longitude and 29.161 degrees in latitude and at a depth of 27 kilometers underground.
There was no immediate report on possible casualties or damage.
Meanwhile 10 people were injured as a result of another earthquake that took place in the city of Kazeroun in Fars province, southern Iran last night. One of the 10 injured people got hospitalised, Iran's IRIB news agency reported.
The earthquake measuring 4.3 on the Richter scale took place at 2:28 local time.
Iran sits astride several major faults in the earth's crust and is prone to frequent earthquakes, many of which have been devastating.
The deadliest quake in the country was in June 1990 and measured 7.7 on the Richter scale.
About 37,000 people were killed and more than 100,000 injured in the north-western provinces of Gilan and Zanjan. Nearly 27 towns and 1,870 villages were devastated.