Iran's IRGC destroy 4 terrorist groups abroad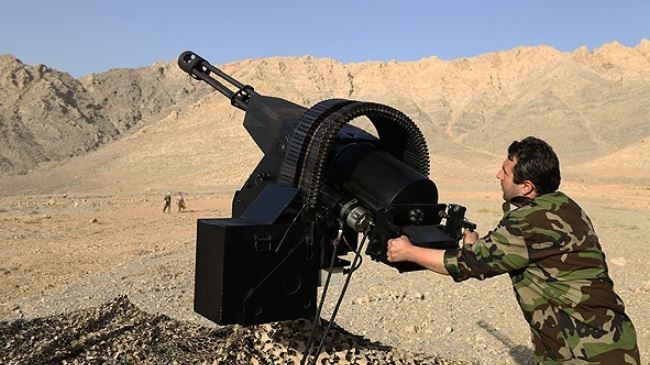 The Islamic Revolution Guards Corps (IRGC) has destroyed four active terrorist groups abroad, Brigadier General Mohammad Marani, a senior IRGC commander, said.
He did not specify where exactly the terrorists were destroyed.
The groups were disbanded in various operations since the beginning of the current Iranian fiscal year (March 20) Marani said, Mehr news agency reported Aug. 22.
Confronting with terrorist groups which try to enter the country from eastern borders is on the agenda of the IRGC, he said.
One of the disbanded groups, headed by Amanollah Raeesi was affiliated with Forqan terrorist group, he said adding that 150 kilograms of explosives were seized from the group.
Four group members were killed in armed clashes which took place last June and nine others were arrested, Marani said.