15 August 2016 18:13 (UTC+04:00)
1 421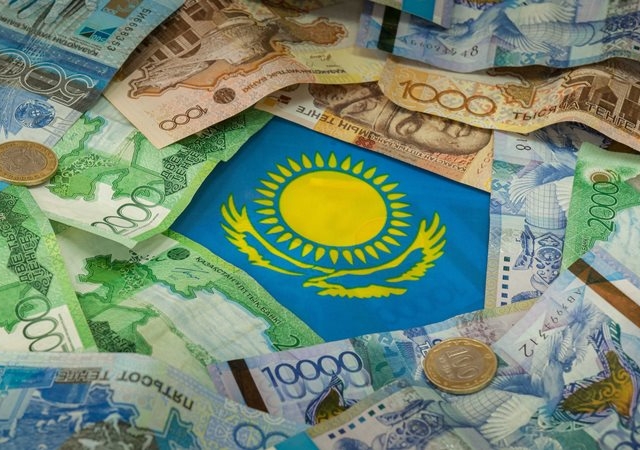 By Nigar Abbasova
The exchange rate of Kazakhstan's national currency, tenge, fell to 344.55 tenges for one US dollar at the afternoon trading session at Kazakhstan's Stock Exchange (KASE) on August 15 compared to 344.53 tenges per one US dollar at the afternoon trading session on August 12, KASE reported.
At Kazakhstan's Stock Exchange's Aug. 15 morning trading session tenge rate hit 343.29 tenges for one US dollar compared to 344.38 tenges at August 12 morning trading session.
Average tenge rate against US dollar at the morning and afternoon sessions rose to 343.39 tenges on Aug. 12 compared to 344.46 tenges on August 12.
Daniyar Akishev, Chairman of the country's National Bank said that the Bank is ready to intervene in currency trading in KASE in case of significant strengthening of the national currency, Kapital.kz reported.
The intervention of the regulator was less than 0.1 and 8.8 percent in June and July respectively.
The National Bank does not directly define the exchange rate but is eligible to resort to currency interventions should the financial system faces threats of destabilization.
"Adjustment of the currency rate even in the conditions of floating rate is possible, should the price of oil to be less than $ 35 per barrel and the rate of the Russian ruble exceed 70 per dollar". Nevertheless, he mentioned that the sharp decline or drastic change in the exchange rate is not expected.
Meanwhile, base interest rate was preserved at the same level of 13.0, while the next decision on the interest rate is expected to be announced on October 3, 2016. The last time decrease of the base rate from 15 to 13 percent was fixed in July 11.
The value of the tenge, began to decline after the joint decision of the country's government and National Bank on the switch into the floating exchange rate in August 2015. As a result, the exchange rate dropped by half against the U.S. dollar during six months. In January 2016 the currency faced its lowest level at the rate of 383.91 of the USD.

--
Nigar Abbasova is AzerNews' staff journalist, follow her on Twitter: @nigyar_abbasova
Follow us on Twitter @AzerNewsAz