4 August 2016 15:55 (UTC+04:00)
1 366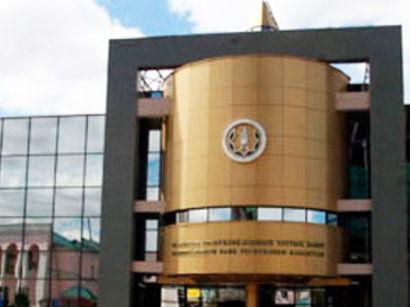 By Trend
Kazakh National Bankrenewed foreign currencies sales at the domestic market in July in an effort to prevent sharp weakening of national currency - tenge, the bank reported on Aug. 4.
The National Bank sold $198.7 million of foreign currency in July.
The Bank did not sale currency at the domestic market since Jan. 2016.
In February to June 2016 National Bank's intervention in the domestic currency exchange market reduced to $3 billion in sales.
Chairman of the National Bank Daniyar Akishev noted that world oil prices rose from $28 to $52 per barrel in 1H of 2016, but the trends changed in July when oil prices fell from $52 to $42 per barrel.
In these circumstances, long-term strengthening of national currencies changed to its weakening in many developing countries, especially exporters of raw materials, he said.
The National Bank believes that the current tenge rate against US dollar reflects the prevailing external and internal fundamentals and will remain at current levels, Akishev said.
---
Follow us on Twitter @AzerNewsAz
Related News