Romania seeks Turkey's support for Nabucco West gas project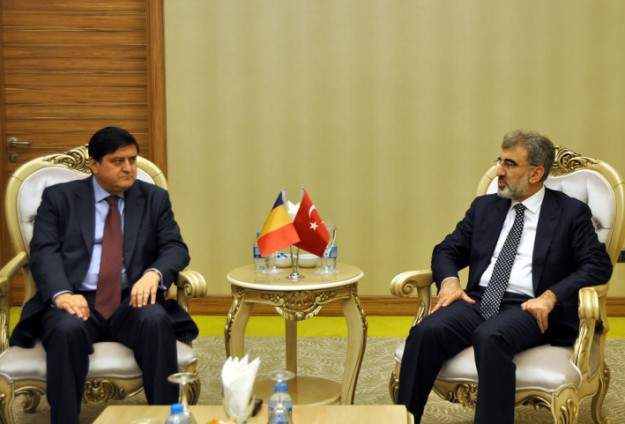 By Aynur Jafarova
Romania seeks Turkey's support for the implementation of the Nabucco West gas pipeline project, Azerbaijan's Trend news agency quoted Romanian Energy Minister Constantin Nita as saying.
During an official visit to Turkey, Nita noted the country's key role in Nabucco West. He also said Romania expects support from Turkey in the implementation of the Nabucco project.
"Today, Turkey is a leader in the region. Therefore, Turkey's support for the implementation of the Nabucco West Pipeline project is extremely important," the minister said.
Nita went on to say that the energy ministers of the Nabucco participating states are expected to meet in late May in Bucharest.
He said the Nabucco West project is of major economic and political importance, particularly for Western and Eastern Europe.
Nabucco West is a short-cut version of the Nabucco project, which envisages construction of a pipeline from the Turkish-Bulgarian border to Austria.
Two pipelines, Nabucco West and Trans Adriatic Pipeline (TAP), are currently competing over transportation of Azerbaijani gas to European markets. The gas which will be produced within the second stage of developing Azerbaijan's Shah Deniz gas condensate field is considered as the main source for these pipeline projects.
Nabucco West and TAP are part of the Southern Gas Corridor, which is one of the European Union's priority energy projects. The Southern Gas Corridor aims at diversifying the routes and sources of energy supply, thereby increasing secure delivery.
The Shah Deniz consortium is considering both TAP and Nabucco West. The consortium will make its final decision on the pipeline route in June and a final investment decision by October 2013.
The Nabucco Gas Pipeline International consortium, which recently announced the launch of an open season process for capacity booking in the gas pipeline, said it plans to wrap up the pre-registration phase before the Shah Deniz consortium makes a decision on the route by the end of June.
"The pre-registration phase for interested shippers giving a clear indication of the capacity utilisation will conclude before the end of June. The capacity booking and the conclusion of the contracts with shippers will naturally take place after the final route decision," Nabucco spokesman Christian Dolezal told New Europe on May 9.