TAP submits bid to Shah Deniz consortium, says it's 'most compelling'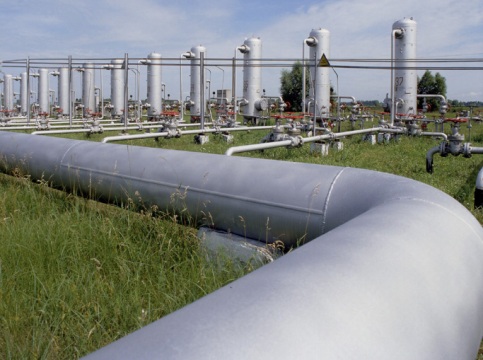 By Aynur Jafarova
The Trans Adriatic Pipeline (TAP) project has submitted a comprehensive transportation bid to the consortium developing Azerbaijan's giant Shah Deniz field in the Caspian Sea.
The Decision Support Package or DSP will be assessed by the Shah Deniz consortium as part of the project selection process.
Eight selection criteria have been defined by the consortium: commerciality, project deliverability, scalability, operability, financial deliverability, engineering design, alignment and transparency and public policy.
TAP's proposal includes hundreds of documents -- ranging from technical to commercial, financial to environmental ones, and from government policy to Corporate Social Responsibility and stakeholder management.
"We are confident that our project has submitted the most compelling offer and in doing so, successfully meets the eight selection criteria set out by the Consortium," TAP's Managing Director Kjetil Tungland said.
According to Tungland, since being selected as Shah Deniz's preferred southern route option in February 2012, TAP has made tremendous progress and notable achievements, including the signing of the Intergovernmental Agreement between Italy, Greece and Albania on February 13.
TAP can now rely on a robust legal framework to the satisfaction of project investors and the Shah Deniz consortium, Tungland said.
"TAP's characteristics remain unrivalled: our shareholders are world leading energy companies; TAP is the shortest and most direct solution, and consequently the most technically and commercially viable option. Our pipeline is truly designed with the future in mind," Tungland said.
TAP project is designed to transport gas from the Caspian region via Greece and Albania and across the Adriatic Sea to southern Italy and further into western Europe. TAP's initial capacity will be 10 billion cubic meters per year, but it is easily expandable to 20 billion cubic meters.
TAP is one of the two options -- along with Nabucco West -- which is currently considered by the Shah Deniz consortium to deliver its gas to European markets. A final decision on the pipeline route is due to be made in June 2013.
If TAP is selected as a final pipeline route to transport Azerbaijani gas to Europe, the construction of the pipeline will start in 2015.
TAP's shareholders are AXPO of Switzerland (42.5 percent), Norway's Statoil (42.5 percent) and E.ON Ruhrgas of Germany (15 percent).