SOCAR: Azerbaijan, Turkey to ensure TANAP's implementation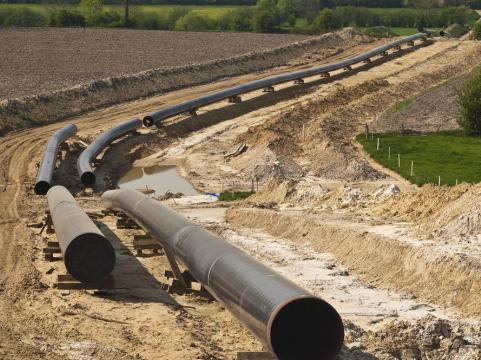 Azerbaijan and Turkey will do everything for the Trans-Anatolian gas pipeline system (TANAP) to become a reality, Bloomberg reported with the reference to SOCAR Deputy Vice-president Vitaliy Baylarbayov.
"Turkey and Azerbaijan will do everything to ensure that this pipeline becomes a reality because Azerbaijan's gas reserves cannot be developed without a dedicated pipeline," Baylarbayov said.
He mentioned that Statoil, BP and Total, which are SOCAR partners on the project of developing the Azerbaijani gas condensate field Shah Deniz are yet to agree to buy a stake in TANAP.
"The most important thing is to realize that no matter whether they join the project or not, it will not in any manner delay the implementation of TANAP," Baylarbayov said.
SOCAR partners on the project of developing Shah Deniz field have voiced their preliminary intentions to acquire a stake in TANAP project.
According to the preliminary data, the partners intend to distribute a 29 per cent share in TANAP as follows: Statoil and BP - 12 per cent, Total - five per cent.
The TANAP project envisages the construction of a gas pipeline from Turkey's eastern border to the western border to transport gas from Azerbaijan's offshore Shah Deniz field to Europe through Turkey. On June 26, Azerbaijan and Turkey signed an intergovernmental agreement on TANAP's implementation.
At present, Turkish BOTAS owns a 20 per cent share in TANAP, while SOCAR owns an 80 per cent stake. SOCAR intends to retain 51 per cent of its share in TANAP. Turkey will own 20 per cent of the equity.
The initial capacity of the pipeline will be 16 billion cubic meters. Some six billion cubic meters of the volume will be supplied to Turkey, while the rest will be transported to Europe.
Currently, the Shah Deniz consortium is considering two options to deliver its gas to Europe - Trans Adriatic Pipeline (TAP) and Nabucco West. The final decision on a pipeline route will be made in 2013.
Baylarbayov said that SOCAR will 'almost certainly' take equity in whichever pipeline project is chosen.
He also added that talks with partners in Nabucco West project are progressing slower than expected.