Good progress achieved on all projects along Southern Gas Corridor – Sefcovic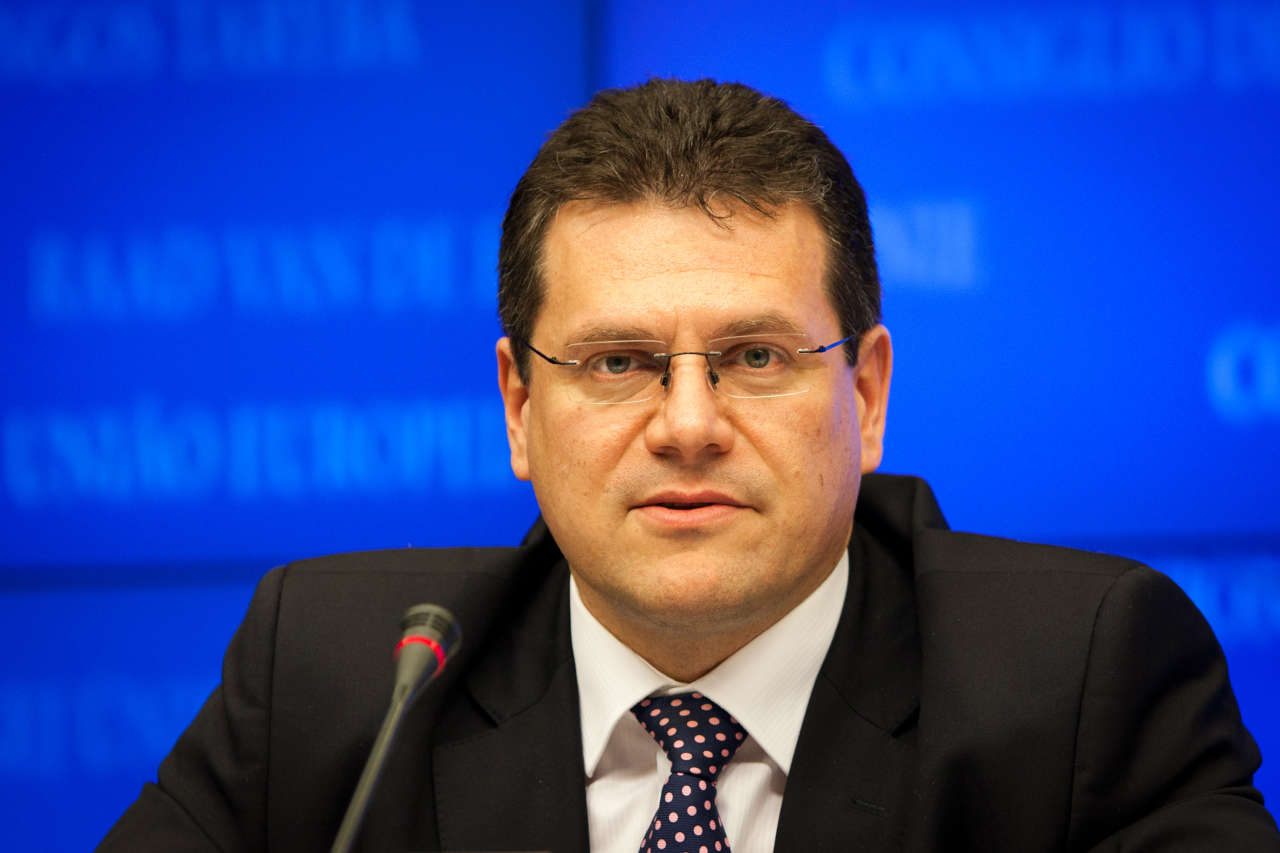 By Trend
Good progress has been achieved on all the projects along the Southern Gas Corridor, European Commission Vice-President for Energy Union Maros Sefcovic said in an interview with Trend.
He pointed out that Azerbaijan is a very important, strategic energy partner for the European Union and apart from being a major oil exporter, Azerbaijan's pivotal role is related to its position as a key partner for the realization of the Southern Gas Corridor.
"I can confirm that good progress has been achieved on all the projects along the Southern Gas Corridor since I attended the inauguration ceremony of the Trans-Anatolian Pipeline in March 2015 in Kars, Turkey and for the Trans-Adriatic Pipeline in Thessaloniki, Greece in May 2016. Together with our Azerbaijani partners we expect the first gas deliveries by 2018 already to Turkey and by 2020 to the EU," said the EU commissioner.
Sefcovic also emphasized the role of the Southern Gas Corridor in achieving the EU energy security goals.
"As part of our efforts to create a resilient Energy Union with a forward-looking climate policy, increasing security, solidarity and trust by diversifying Europe's energy suppliers and routes is central for improving competition and driving down prices for EU consumers. The Southern Gas Corridor plays a key role in our strategy to achieve these objectives," he added.
The commissioner pointed out that the Southern Gas Corridor is an important project for the entire region of South-East Europe.
"In order to better coordinate the development of a well-functioning natural gas market in the region we are working closely together with all relevant stakeholders in the recently set up High Level Group on Central and South Eastern Europe Gas Connectivity (CESEC). The completion of the Southern Gas Corridor and the supply with gas from Azerbaijan could potentially be an important alternative energy carrier to the entire Western Balkans. We, therefore, work closely together with our partners from the Energy Community Secretariat in Vienna in order to facilitate the development of domestic natural gas infrastructure and necessary interconnection facilities in the region," said Sefcovic.
The Southern Gas Corridor is one of the priority energy projects for the EU. It envisages the transportation of gas from the Caspian region to the European countries through Georgia and Turkey.

At the initial stage, the gas to be produced as part of the Stage 2 of development of Azerbaijan's Shah Deniz field is considered as the main source for the Southern Gas Corridor projects. Other sources can also connect to this project at a later stage.

As part of the Stage 2 of the Shah Deniz development, the gas will be exported to Turkey and European markets by expanding the South Caucasus Pipeline and the construction of Trans Anatolian Natural Gas Pipeline and Trans Adriatic Pipeline.
---
Follow us on Twitter @AzerNewsAz