Academician Arif Pashayev awarded by Int'l Academy of Engineering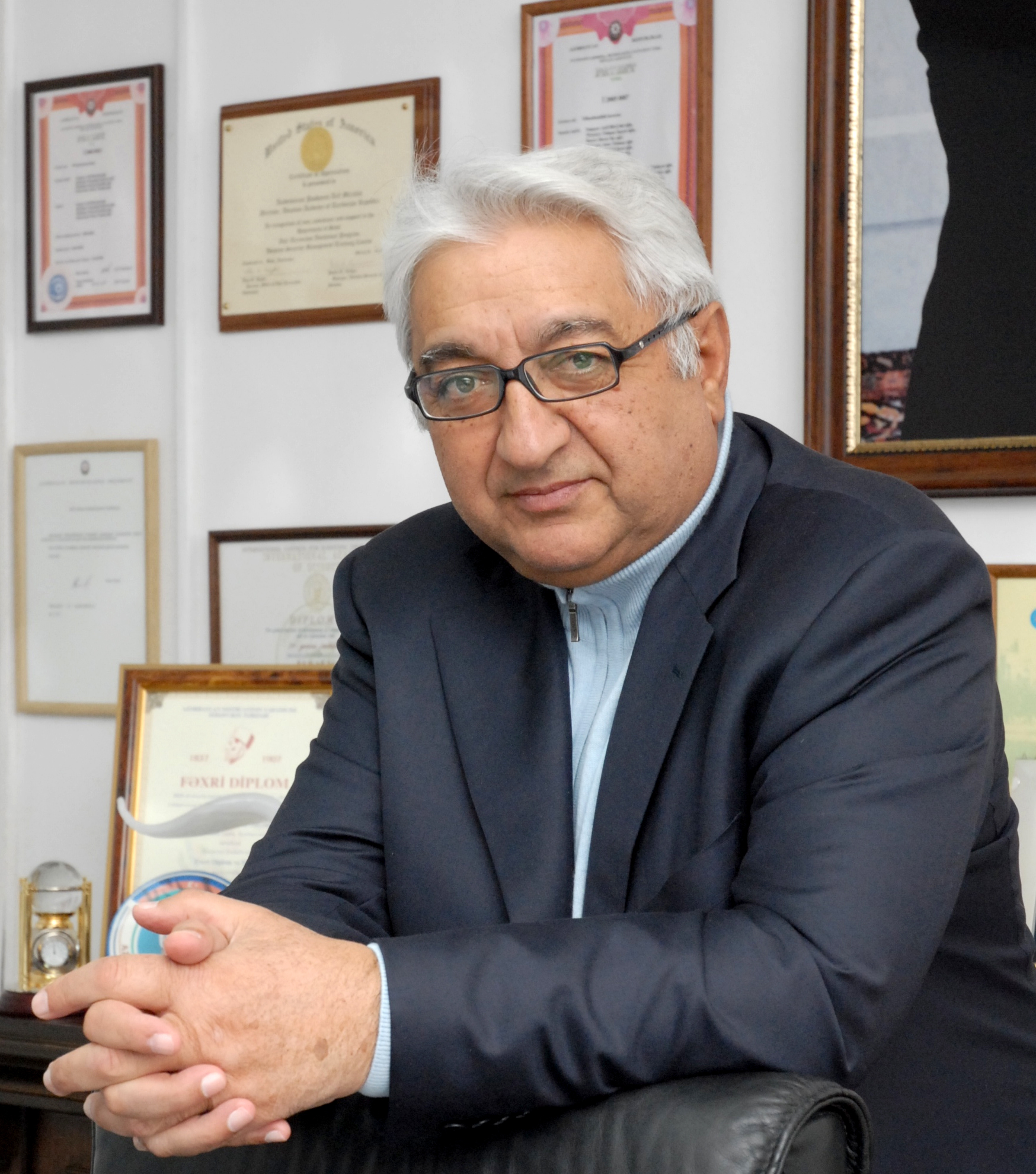 By Laman Ismayilova
Vice-President of the International Academy of Engineering, President of Azerbaijan Engineering Academy Academician Arif Pashayev has been awarded Gold Medal of Honor and Diploma by the International Academy of Engineering, Azertac reported.
Mr. Pashayev was honored for his special role in the work of the academy and contributions to strengthening international relations.
Mr. Pashayev is a renowned scientist, teacher, doctor of physical and mathematical sciences, professor and academician. He is a recipient of a number of high awards including the Shohret (Glory) and Sharaf (Honor) orders for his scientific achievements.
Arif Pashayev comes from a prominent family. He is a son of one of the eminent writers of Azerbaijan, literary critic and educator Mirjalal Pashayev. He obtained his higher education from the Odessa Electrical Engineering Institute of Communications. He began his career and scientific activity at the Baku State University. Later he continued to work at the Institute of Physics and Institute of State Rare Metals of the Azerbaijan Academy of Sciences.
Throughout his career, Arif Pashayev did scientific researches, made inventions and was engaged as a designer in their application in production. The scientist made valuable achievements by constantly expanding the areas for his scientific studies. The results achieved were published in the scientific publications of some foreign countries.
He was awarded an Azerbaijan State prize in 1991 for his contribution to the development of physics. The renowned scientist is an author of over 400 scientific articles, over 30 books and monographs and over 60 inventions. The major part of Arif Pashayev`s life is associated with development of the national aviation.
The contribution to aviation of Arif Pashaeyev, who has headed the National Aviation Academy since 1996, was great. Under his leadership, the qualified personnel is being trained for the national aviation.
Azerbaijan Engineering Academy headed by Arif Pashayev was active enough in many areas of engineering participating in many giant and small projects with its important discoveries.
The Engineering Academy has had big contribution in transport projects such as TANAP, connecting South Caucasus Pipeline in Azerbaijan with multiple pipelines in the European Union and Baku-Tbilisi-Kars railway project, which aims to become a major connector for Eurasia.
The academy's scientists and engineers have also succeeded in petrochemical technologies, developing corrosion inhibitors to protect metal in layer waters of oil wells containing hydrogen sulfide and carbon dioxide.
---
Follow us on Twitter @AzerNewsAz