Yerevan angered by Azerbaijani envoy's successful activity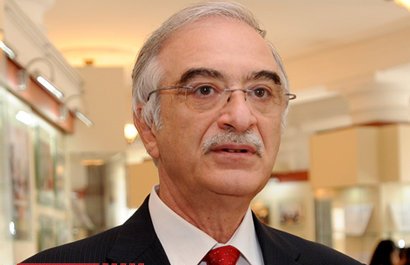 By Gunay Camal
Armenian FM Edward Nalbandyan's ridiculous comments on the activities of the Azerbaijani ambassador to Russia caused true lough in the opposite side.
"The Armenian minister would be better to focus on his own subordinates to whom he has the right to give recommendations," Azerbaijan's embassy in Russia commented on the news.
The embassy reminded that activities of ambassadors are assessed by the head of the appointing country and head of the receiving country, but not by third parties.
Armenia's voicing recommendation to other country's envoy how to act was out of diplomatic ethics and Armenian MPs accepting this reply in response to inactivity of the country's diplomatic mission causes surprise.
Lately, Armenian media outlets reported that Foreign Minister Edward Nalbandian has made incorrect remarks about Azerbaijan's envoy to Moscow Polad Bulbuloghlu's activities.
Reportedly, Nalbandian was answering the questions of Armenian MPs who noted that Azerbaijan's embassy in Russia works better than Armenia's diplomatic mission.
"The fact that the foreign minister of the country which has committed aggression against Azerbaijan, made such comments in the parliament about Bulbuloghlu's activities, shows the quality of Azerbaijani ambassador's activities in Russia," according to the embassy.
Bulbuloghlu, who marked his 70th anniversary last year, was repeatedly honored for his merits in development of bilateral relations between Russia and Azerbaijan.
In 2017, Russia's Foreign Minister Sergey Lavrov awarded Azerbaijani ambassador to Russia Polad Bulbuloghlu 'Friendship Order'. Russian President Vladimir Putin awarded Bulbuloghlu with the Order of Honor in 2015, while Azerbaijani leader Ilham Aliyev awarded the envoy one of the highest awards of the Republic of Azerbaijan "Sharaf" (Honor) order.
Most recently, Bulbuloghlu has been awarded an honorary badge of the Russian Federation Ministry of Foreign Affairs "For Contribution to International Cooperation" on the occasion of the 10th anniversary of his diplomatic activity.
---
Follow us on Twitter @AzerNewsAz