20 August 2015 18:08 (UTC+04:00)
4 642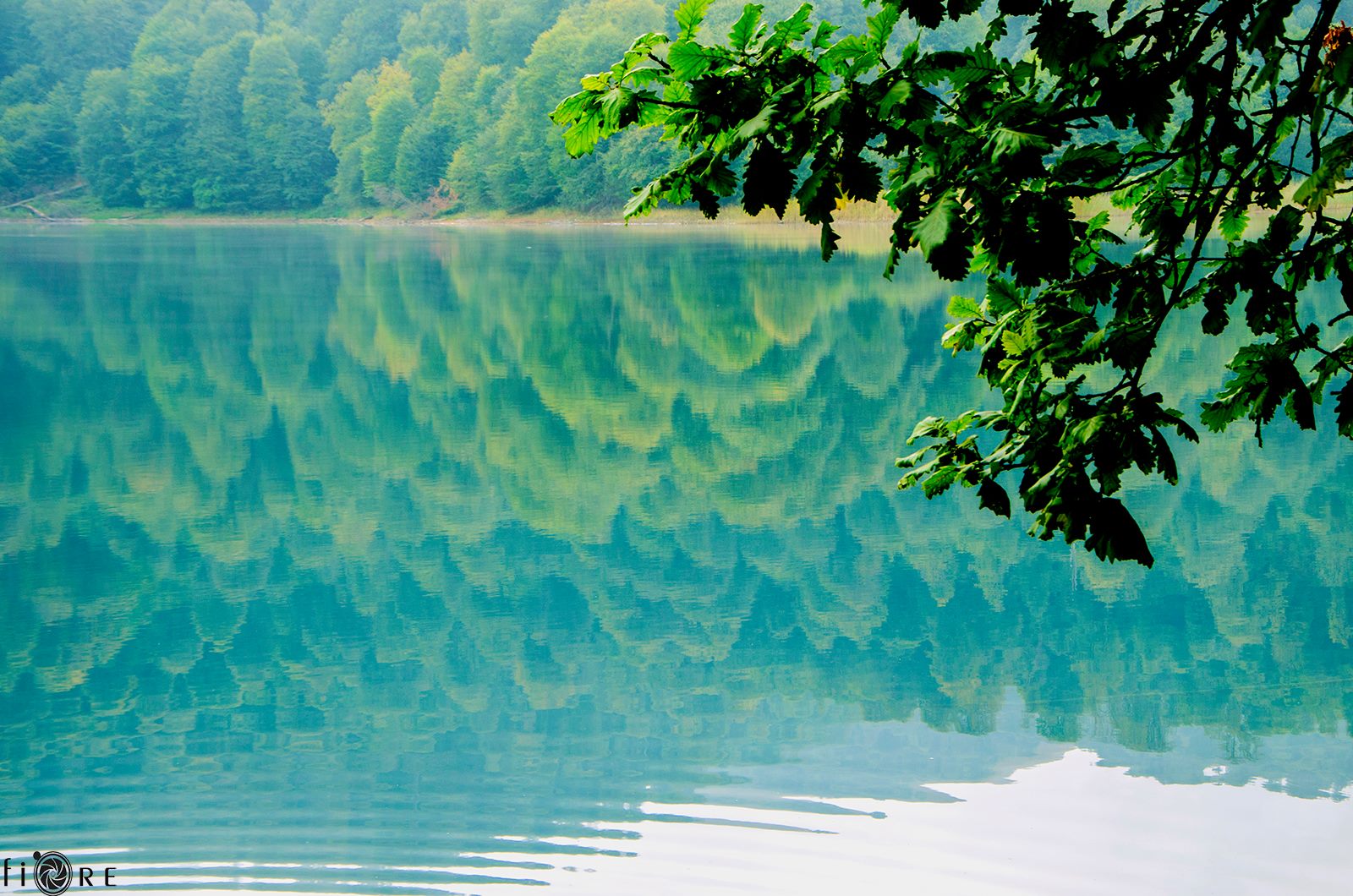 By Vusala Abbasova
Lake Goygol sits beautifully the path of mountains and is a breathtaking attraction for tourists from around the world. The lake, however, was hidden from view for several hours as the park was shut down after exceeding visitor capacity.
The Park has been closed for several hours for cleaning.
This national treasure, located in the western part of Azerbaijan and home for many unique trees and animal species, is a lovely place for rest.
The number of nature lovers looking to catch a glimpse of the lake was so large that they created a jam at the entrance of the park. Also, many tourists have not demonstrated the respect that this splendid majesty of the nature deserves, dropping trash and polluting the once pristine lake.
Goygol, or the "Blue beauty" of Azerbaijan, appeared after an earthquake that hit the area in the Middle Ages, by collapsing the mountain that blocked the path of the river. The flow of water created a lake of pure mountain water on top of the Caucasus Mountains.
The recent decision by the Ministry of Ecology and Natural Resources to open up Goygol for the visitors was met with positive emotions.
The area around the Lake was fully renovated, and an observation platform, parking, and footpaths were constructed. Entrance to the park costs 2 AZN (over $1.09) per person.
The government is eager to preserve the ecological system at the park and has adopted a range of measures to protect the natural beauty.
"It is planned to create a blacklist of people polluting the area and post it at the entrance of the park," said the Director of the Department of Protection of Biodiversity and Development of Special Protected Nature Territories Vagif Javadov.
Other respective measures include fighting against ecological offenders, who will fined in the amount of 800 manats (over $762).
The Park will also be provided with a camera system to reveal park offenders.
Javadov stressed that pollution of the newly opened Park is absolutely unacceptable and citizens should have responsibility for their actions.
The area has all condition necessary to protect the purity of the Lake, including as many as 25 100-liter trash containers and 1,000 dustbins located throughout the Park.
Due to high number of tourists, it was decided to install additional 25 trash containers with the same capacity, added Javadov.
After opening, as many as 3,500-4,000 people visited the Park every day, but currently the number of visitors has declined, said Javadov.
The country attaches great importance to environmental security issues, mostly regarding those that concern national security.
Azerbaijan takes measures to prevent the environmental pollution and ensure the health and safety of its citizens.
---
Follow us on Twitter @AzerNewsAz
Related News