No Azerbaijanis among Bangkok attack victims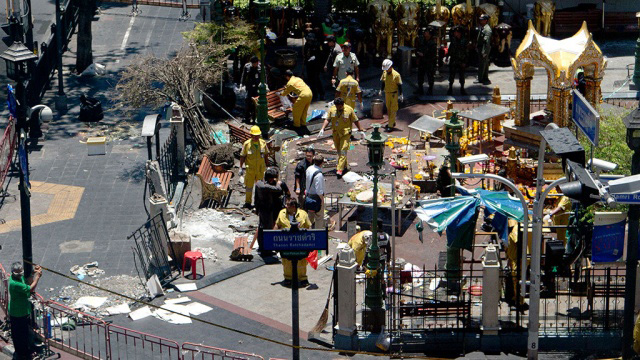 There are no Azerbaijanis among the victims of the recent terrorist attack in Bangkok, according to preliminary data, Azerbaijani Embassy in Malaysia told Trend on August 19.
Earlier, Azerbaijani foreign ministry instructed the embassies of the country in the region to find out whether there are fellow citizens among the victims of the explosion in Bangkok.
Embassies of Azerbaijan in the region were instructed to clarify the specified issue with the government agencies of Thailand.
Azerbaijan has no embassy in Thailand.
A bomb has exploded close to a shrine in the center of Thailand's capital of Bangkok, killing 22 people, including five Chinese nationals (as well as two residents of Hong Kong), two citizen of Malaysia and one citizen of the Philippines and injuring 115 others. As suggested by the police, the purpose of terrorists was foreign tourists. No one assumed the responsibility for the attack.
The blast happened at about 7 p.m. local time Aug.17 near Erawan Shrine at Ratchaprasong intersection in Bangkok, a popular destination for domestic and foreign tourists.
---
Follow us on Twitter @AzerNewsAz