Azerbaijan - model of tolerance for whole world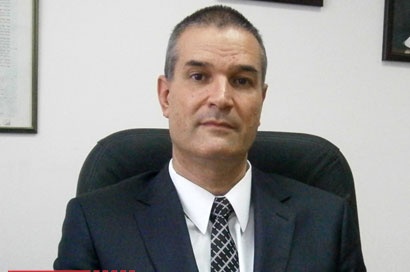 Azerbaijan is a model of tolerance for the whole world, Israeli ambassador to Azerbaijan Rafael Harpaz said 3 during a press conference on completion of his diplomatic mission on August.
A large Jewish community lives in safety in Azerbaijan, said the ambassador.
Harpaz said Azerbaijan and Israel have strategic relations, adding that the two countries develop their cooperation in various spheres.
The diplomat said that Azerbaijan is a friendly country for Israel and no matter who becomes the next ambassador to Azerbaijan, the relations between the two countries will only strengthen.

Furthermore, the ambassador added that the latest three years he spent in Azerbaijan were wonderful. Harpaz said he visited many regions of Azerbaijan and liked the national cuisine.

The diplomat said he has many friends in Azerbaijan, adding that he will travel here as a tourist.

The trade turnover between Azerbaijan and Israel stood at $397.6 million in H1 of 2015 and the export from Azerbaijan accounted for $385 million, according to Azerbaijan's State Customs Committee.
---
Follow us on Twitter @AzerNewsAz