Azerbaijani, Serbian ruling parties boost cooperation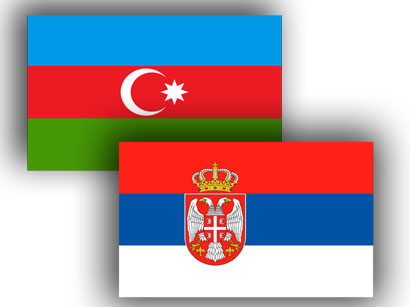 The bilateral relations between Azerbaijan and Serbia are developing rapidly, said Ali Ahmadov, the deputy prime minister of Azerbaijan, the deputy chairman and executive secretary of the ruling New Azerbaijan Party.
He made the remark at a meeting with a delegation of the Serbian Progressive Party led by Jadranka Joksimovic, the Secretary of the SPP on Foreign Relations and minister for European Integration issues.
The sides discussed bilateral relations and further prospects of cooperation.
Such visits contribute to the development of relations between the New Azerbaijan Party and the Serbian Progressive Party, according to Ahmadov.
In turn, Joksimovic expressed satisfaction with development of relations between Azerbaijan and Serbia.
From the Azerbaijani side, the meeting was attended by the deputy executive secretary of New Azerbaijan Party, MPs Siyavush Novruzov, MP Sevinc Fataliyeva, representatives of the media.
---
Follow us on Twitter: @Azernews