Vietnam backs Azerbaijan`s efforts towards protection of peace, stability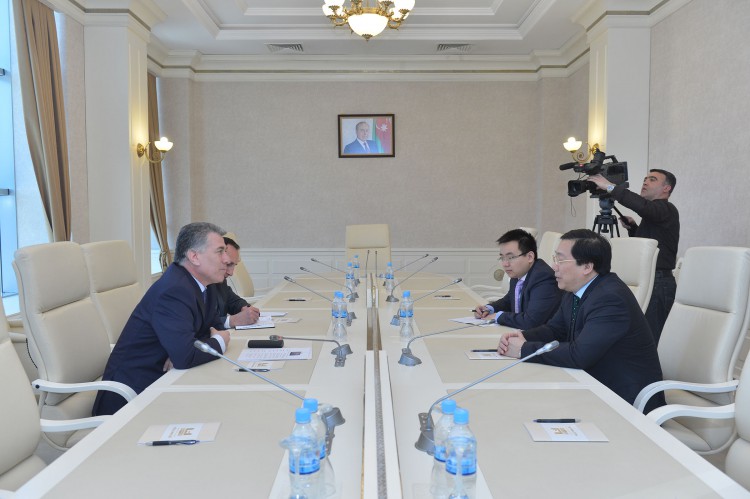 Vietnam supported Azerbaijan`s efforts towards "protection of peace and stability", Newly-appointed Vietnamese Ambassador to Baku Nguyen Thanh Son said during a meeting with First Deputy Speaker of the Parliament Ziyafat Asgarov.
Asgarov highlighted relations between Azerbaijan and Vietnam, saying "these ties developed even further after gaining the independence".

Recalling President Ilham Aliyev`s last visit to Vietnam, Asgarov emphasized "the role of the Heads of States of both countries in developing these ties".

He stressed the importance of inter-parliamentary relations, as well as cooperation in the field of education and development of economic ties.

Asgarov provided an insight into the cause and consequences of Armenia-Azerbaijan, Nagorno-Karabakh conflict, as well as Khojaly massacre, four resolutions adopted by the UN Security Council, non-constructive position of official Erevan.

Nguyen Thanh Son, in turn, said Vietnam was interested in developing ties with Azerbaijan, adding "he will do his best intensifying this development."

On friendly relations between both countries, the ambassador stressed "the role of parliaments" in development of bilateral cooperation, AzerTac state news agency reported.


---
Follow us on Twitter @AzerNewsAz