Azerbaijan pinning high hopes on athletes at Baku 2015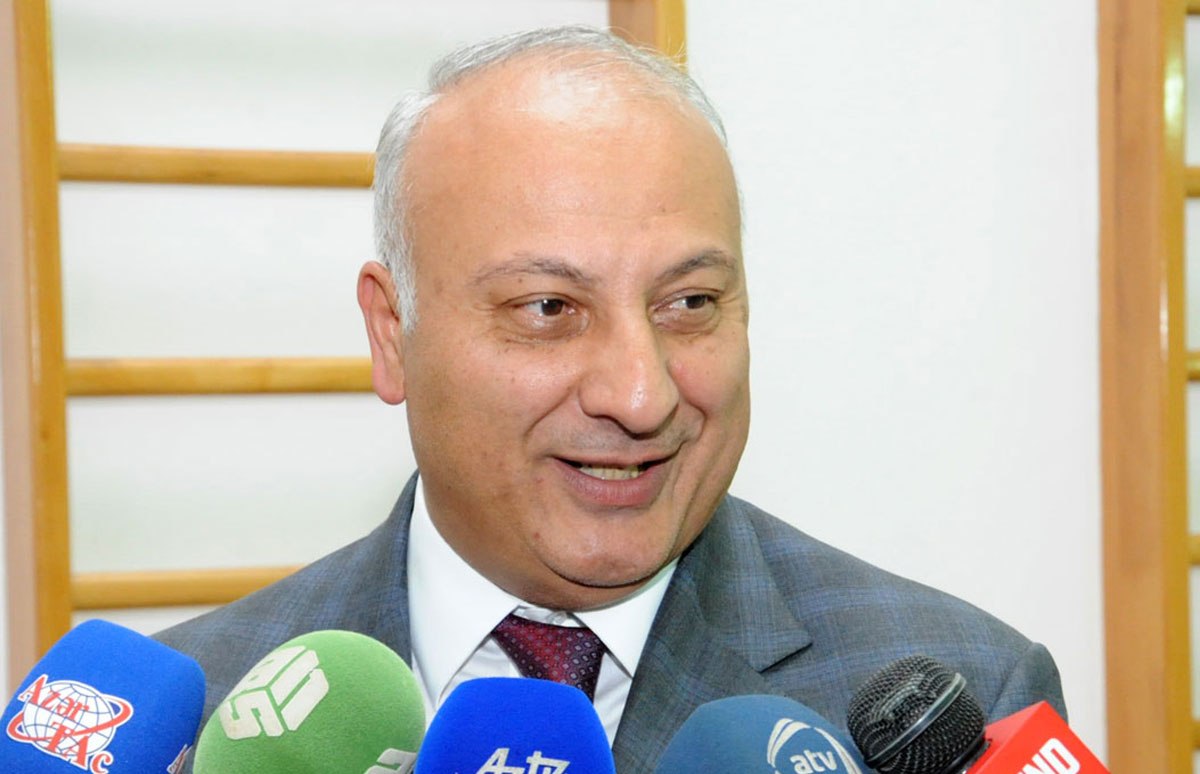 By Nigar Orujova
Baku Gymnastics School is the only specialized school on gymnastics in Azerbaijan and has a great potential.
Vice President of Azerbaijan Gymnastics Federation Altay Hasanov made the remarks following the 'Gymnastics Evening' held at the Baku Gymnastics School on October 14.
"The graduates of this school have been world champions. Valeriy Belenkiy, one of the graduates of this school, has even become an Olympic Champion. Baku Gymnastics School has its own traditions, and as we see today, it has a great potential.
"You've seen our youth, our juniors. They are all future champions. I wish for us to meet in this school again and applause to our champions," Hasanov said.
Speaking about the results of the 30th European Rhythmic Gymnastics Championships held in Baku in June 2014, Hasanov said that new competitions are ahead.
"I would like to stress that Azerbaijani team performed successfully in 30th European Rhythmic Gymnastics Championships. In fact, we expected the same success from our team at the 33rd World Rhythmic Gymnastics Championships in Izmir as well, but unfortunately, the results didn't live up to our expectations," he said.
Azerbaijani national team became the silver medalist of the 30th European Rhythmic Gymnastics Championships that brought together 258 gymnasts from 33 countries. In Izmir, the national team rose to the fifth position with the results of 132,648 points.
Hasanov further said that currently preparations are underway for 2015, when Baku will host the inaugural European Games and expressed hope that Azerbaijani athletes and coaches will do their best to achieve good results.
Reminding that the National Gymnastics Arena has recently been built and opened, he said that now the rhythmic gymnastics team trains there.
He said that a modern complex, where athletes in other types of gymnastics train, is located next to the arena, stressing that future champions train in the Baku Gymnastics School.
Great development in gymnastics is observed in the country's regions as well. However, Hasanov said, the number of training facilities should be increased there.
He said the increased number of the gymnastics schools throughout the country will allow to ensure a higher development level in this sphere.
"I hope that the government will assist us in this issue, as always, and we will have new halls and schools in the future," Hasanov concluded.
The first European games will take place from June 12 to 28, 2015. More than 6,000 athletes will compete in a total of 20 sports over the 17 days of competition next year.