1 September 2014 15:47 (UTC+04:00)
2 207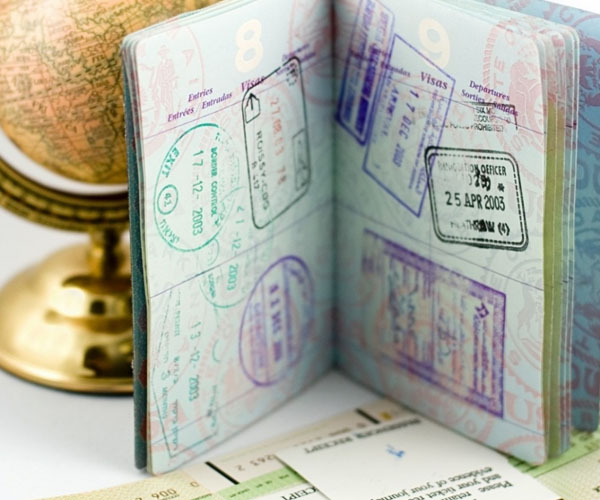 By Nigar Orujova
September has brought to Azerbaijani people autumn's freshness and the possibility to travel to Europe more easily as Azerbaijan and the European Union's visa facilitation agreement is entering into force.
Azerbaijan and the EU signed the visa facilitation agreement during the EU summit in Vilnius in November 2013. Azerbaijan also signed the readmission agreement with the EU earlier this year.
The negotiations for both the visa facilitation agreement and readmission agreement between the sides were held in four official rounds of negotiations in Baku and Brussels between February 2012 and July 2013.
The agreements make it easier and cheaper for all Azerbaijanis, and especially for those who travel a lot, to acquire short-stay visas allowing them to travel to and freely throughout most EU countries.
A short-stay visa is a visa for an intended stay of no more than 90 days per period of 180 days. Under the agreement, visa fees will be reduced two-fold from €60 to €35. Moreover, some categories of citizens will be exempt from the fees.
The agreement also provides that the visa-handling fee will not be collected for certain categories of applicants, including members of official delegations, children below the age of 12, pensioners, researchers and students.
In addition, member states are supposed to issue multiple-entry visas with validity from one to up to five years under certain conditions for some frequent travelers. Holders of diplomatic passports are now exempted from the visa obligation.
Implementation of the provisions of the agreement is subject to application of full reciprocity by all parties of the agreements. It should also be noted that the UK, Ireland and Denmark are not bound by the agreement.
Azerbaijan has also completed negotiations with Norway and Switzerland on visa facilitation and readmission agreements. Separate agreements were prepared with these countries as Norway and Switzerland belong to the Schengen area, but not members of the EU.
Readmission agreements set out clear obligations and procedures for the authorities of EU member states and Azerbaijan.
They regulate when and how to take back people who are illegally residing on the territories of the parties. They cover not only the illegally staying nationals of both parties but also third country nationals and stateless persons being in an irregular situation provided they have a clear link with the requested party (e.g. visa or resident permit).
Full respect of Human Rights as provided by the European Convention of Human Rights is guaranteed during the application of readmission agreements.
To date, the EU has signed visa facilitation and readmission agreements with 12 countries including Albania, Bosnia and Herzegovina, Former Yugoslav Republic of Macedonia, Moldova, Montenegro, Russia, Serbia, Ukraine, Georgia, Armenia and Cape Verde. Eleven of agreements, except for Cape Verde, have already entered into force.
Implementation of these agreements will also have a positive impact on the tourists flow into Azerbaijan.
Azerbaijan is enlarging its tourism capacities year by year. Currently, there are 530 hotels and hotel-type facilities and some 241 travel agencies in the country.
The number of tourists who visited Azerbaijan in 2013 reached 2.4 million, and they spent some $700-800 a week on accommodations, food, and cultural programs.
Related News