Israel praises Azerbaijan's tolerance model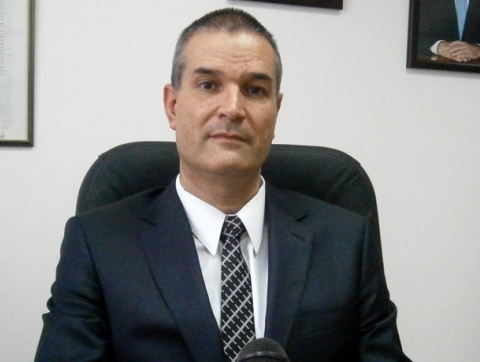 By Sara Rajabova
Israel's ambassador to Azerbaijan praised the atmosphere of tolerance in the country.
The atmosphere of tolerance and philanthropy in Azerbaijan can be an example for all world countries, Rafael Harpaz told journalists in Baku on April 25.
Harpaz said the fact that Jews have been residing in Azerbaijan for a long time can be an example of such tolerance.
He stressed that work is currently underway to expand bilateral relations between Azerbaijan and Israel.
"Azerbaijan and Israel have strong and good ties in many areas," Harpaz added.
He also said the fact that the memory of Albert Aragunov, an Azerbaijani national hero of Jewish ancestry, is honoured in Azerbaijan at a high level, says a lot.
The diplomat also underscored that many Jews who left Azerbaijan still retain their ties with the country.
According to Azerbaijan's Foreign Ministry, about 42,000 Jews live in the South Caucasus republic.
Diplomatic relations between Azerbaijan and Israel were established in April 1992.
Azerbaijan and Israel are focusing on many areas, and the four areas that relevant are telecommunications, agriculture, water supply and medical technologies.
Israel recently discovered gas fields onshore and intends to use the experience of Azerbaijan in this regard. Israel is also willing to assist Azerbaijan in the diversification of its economy.
Azerbaijan's State Customs Committee has reported the trade turnover between Azerbaijan and Israel in 2013 reached $1.28 billion. Azerbaijan exported $1.26 billion worth of products to Israel last year, while Israel's exports to Azerbaijan amounted to $17.59 million.