11 April 2014 13:36 (UTC+04:00)
1 413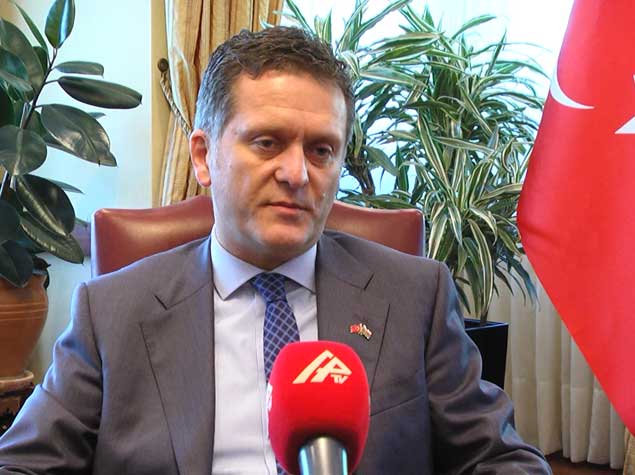 By Sara Rajabova
Turkish ambassador to Azerbaijan rejects as baseless a resolution by the U.S. Senate recognizing "Armenian genocide".
Ismail Alper Joshgun said on April 11 that the resolution passed by a U.S. Senate's committee must not be taken seriously.
"Politicians cannot assess historical events. This is the historians' business. One cannot falsify or change the history," Joshgun said.
He was commenting on the "Armenian genocide" resolution passed by the Senate'sCommittee on Foreign Relations.
The committee has recently passed S.Res.410. Resolution, calling on the Senate to include related policies in the U.S. foreign policy.
Armenia commemorates the alleged "Armenian genocide" on April 24 each year. Armenia and the Armenian lobby claim that Turkey's predecessor, the Ottoman Empire, committed genocide in 1915 against Armenians, an allegation dismissed by Ankara.
Armenians worked hard for a long time to get recognition for "Armenian genocide". In 2015, they are going to celebrate the 100th anniversary of the so-called "Armenian genocide".
By strengthening the efforts to promote the so-called "genocide" at international arenas, Armenians have managed to get recognition for the resolution by the parliaments of some countries.
It is expected that the Armenian lobby will strengthen its activity in the world countries' parliaments, particularly in the U.S.
Historians note that back in history Armenians began an uprising, taking up arms against Turkey. To counter those actions, the Ottoman Empire decided to resettle the Armenians. The latter claims that their predecessors were subjected to genocide.