Combat readiness of Armed Forces' frontline units inspected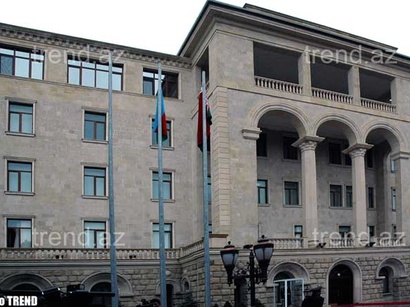 By Sara Rajabova
A team of officers led by the Deputy Minister of Defense of Azerbaijan, Chief of General Staff, Colonel General Najmeddin Sadigov, visited military units located in the frontline, the Defense Ministry reported on April 1.
The visit is aimed to check the readiness of troops for the new year, the combat potential, defensive power, logistics, provision with weapons and military equipment, as well as discipline on the frontline.
The Nagorno-Karabakh conflict emerged in 1988 when Armenia made territorial claims against Azerbaijan. Since a lengthy war in the early 1990s that displaced over one million Azerbaijanis, Armenian armed forces have occupied over 20 percent of Azerbaijan's internationally recognized territory, including Nagorno-Karabakh and seven adjacent regions.
Long-standing efforts by US, Russian and French mediators have been largely fruitless so far.
The UN Security Council has passed four resolutions on Armenian withdrawal from the Azerbaijani territory, but they have not been enforced to this day.