Azerbaijan's skier performs in Sochi Winter Games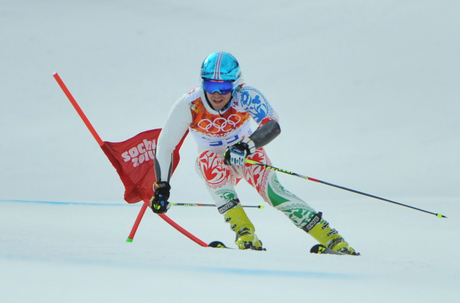 By Nigar Orujova
Patrick Brahner was representing Azerbaijan in skiing competition in the Sochi Winter Games.
He attended men's giant slalom and ranked 53 among 79 athletes with total time of 3:03.63. At the first stage, Brahner timed 1:31.32 and ranked 60th among 109 skiers. At the second stage, he recorded the same time finishing in 1:32.31 minutes.
Brahner injured his knee in a crash while skiing in October 2013. This badly affected his preparation for the Olympic Winter Games in Sochi.
Ted Ligety from the U.S. won gold of the men's giant slalom with total time 2:45.29 minutes, the silver and bronze went respectively to French athletes Steve Missillier and Alexis Pinturault.
Now Azerbaijan is to finish its participation in the 22nd Winter Olympics with alpine skier Gaia Bassani Antivari.
Azerbaijan is represented at the Winter Olympics with four athletes, alpine skiers Patrick Brahner and Gaia Bassani Antivari and the figure skating pair, who finished participation in the Olympics. Julia Zlobina and Alexei Sitnikov pair ranked the 12th in the free dance competition in Sochi.
Sochi Olympics are expected to have a positive effect on the development of winter sports in Azerbaijan. Azerbaijan had been participating in the Winter Olympic Games since 1998 in skiing and figure skating competitions.