Yemeni president receives credentials of new Azerbaijani envoy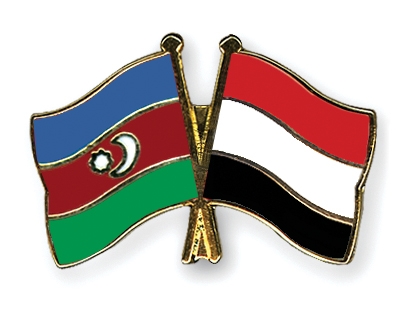 Azerbaijani ambassador to Saudi Arabia, Bahrain, Oman and Yemen Rasim Rzayev has presented his credentials to President of Yemen Abdo Rabbo Mansour Hadi.

According to the embassy, in the meeting with the Yemeni President, Rasim Rzayev conveyed best wishes and greetings of Azerbaijani President Ilham Aliyev to Abdo Rabbo Mansour Hadi.

The Azerbaijani ambassador underlined the importance President Ilham Aliyev attached to developing the Azerbaijan-Yemen relations. He expressed his gratitude to the Yemeni President for supporting Azerbaijan`s position within international organizations.

The Yemeni President said that his country was interested in expansion of cooperation with Azerbaijan.
He congratulated the Azerbaijani ambassador on his appointment, and wished him successes.