Event on Republic Day of Azerbaijan held in Dubai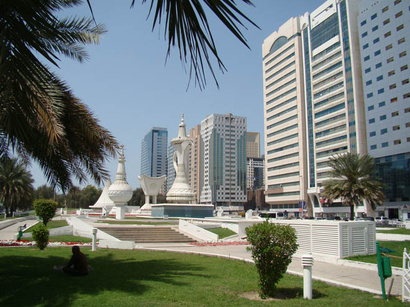 Azerbaijan`s Consulate General in Dubai has hosted an event on Republic Day of Azerbaijan.
The event brought together officials of state and non-governmental organizations of the Emirate of Dubai, as well as ambassadors accredited in Dubai, representatives of Azerbaijan's state oil company SOCAR and Azerbaijan Airlines and businessmen.
Consul General Parviz Ismayilzade provided an insight into the history of Azerbaijan, adding, the first Democratic Republic in the Muslim East was founded in Azerbaijan.
He also highlighted political, economic and social reforms carried out in Azerbaijan.
The participants were distributed booklets and brochures narrating on Azerbaijan.