Azeri president meets EU's special rep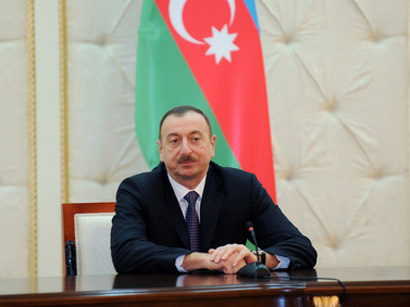 Azerbaijani President Ilham Aliyev on Wednesday met European Union`s special representative for the South Caucasus, Philippe Lefort.

The talks focused on prospects for development of cooperation between Azerbaijan and European Union, and issues related to settlement of the Nagorno-Karabakh conflict.
The EU representative delivered greetings of Vice-President of the European Commission, EU`s High Representative for Foreign Affairs and Security Policy, Catherine Ashton to the Azerbaijani President.

President Aliyev asked Lefort to extend his greetings to Catherine Ashton.