Autumn Football Camp held for children of Martyrs and veteran [PHOTOS]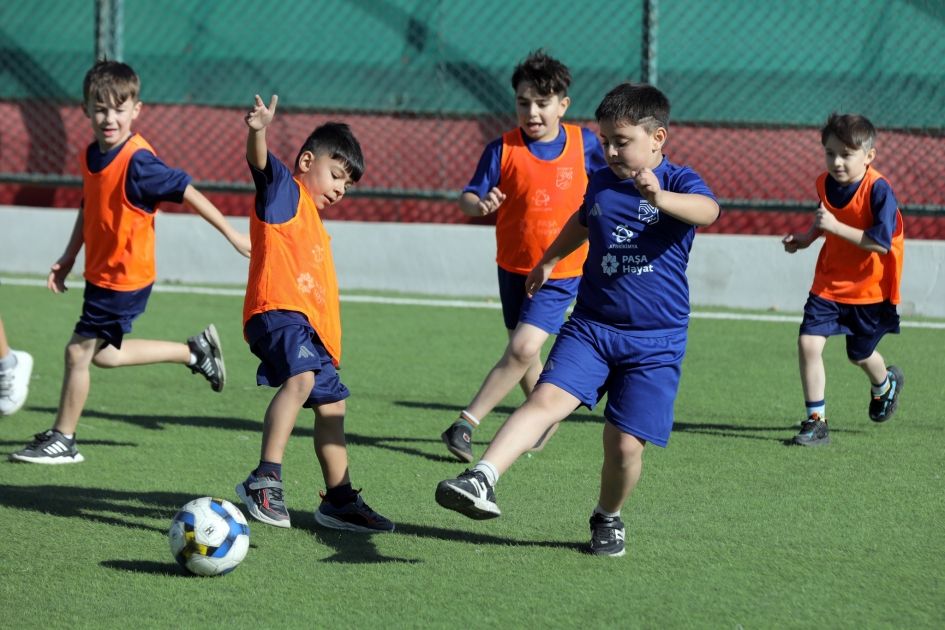 The traditional project Autumn Football Camp is being held with the support of the Azerikimya Industrial Association and the Sumgayit City Organisation of the Yeni Azerbaijan Party, organised by the Sumgayit Football Club. Participants of the five-day project are divided into two groups.
According to Azernews, during the first 3 days, the participants will take part in various activities held at the Mehti Huseynzade Stadium.
Note that children participating in the evnt had fun showing their skills in games and seminars, and by participating in interesting excursions they broadened their outlook. and made new friends.
Project coordinator Jamila Fayyaz said that the first stage of the camp ended on November 18 at the office of the Sumgayit City Organisation of Yeni Azerbaijan Party. Children of Azerbaijan heroes - martyrs and veterans of the Patriotic War - took part in the first stage of the camp.
Speaking at the final event on the stage, Chairman of the PEA city organisation Ramiz Huseynov, MP Mushfiq Mammadli, and President of Sumgayit FC Riyad Rafiyev talked about the importance of the project, the aim of which is to attract teenagers and young students to football, encourage schoolchildren to study, effectively organise their leisure time and noted that the popularity of football is growing.
It was reported that more than 100 young boys and girls are taking part in the project this year. The second stage will be attended by schoolchildren aged 9-11.
Diplomas, medals, and gifts were awarded to the participants of the first stage.
It should be noted that the project Autumn Football Camp was implemented under the sponsorship of Pasha Life Insurance OJSC and Ikar Group LLC (Kahriz Su).
---
Follow us on Twitter @AzerNewsAz