MoU signed at XIV International Economic Forum "Russia on cooperation in field of children and youth policy [PHOTOS]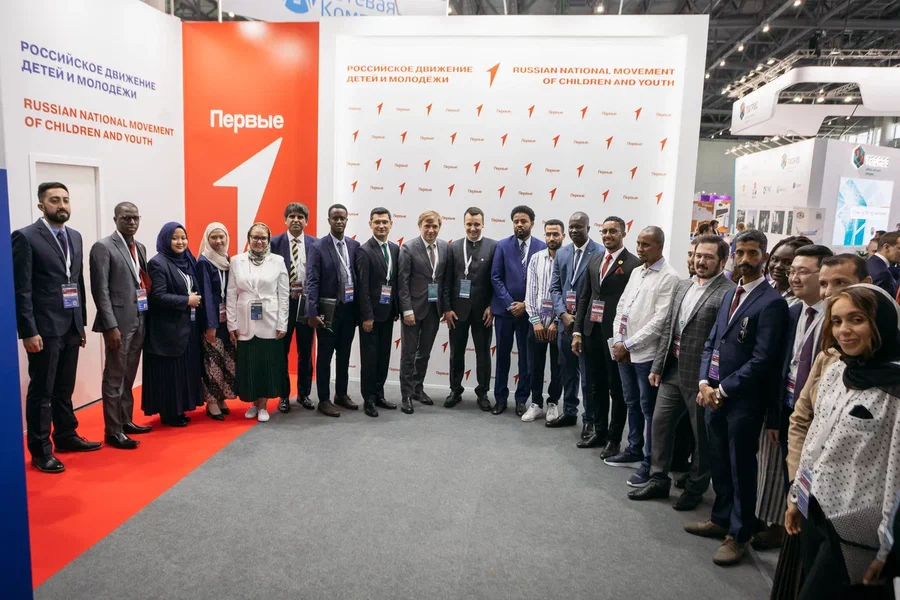 At The XIV International Economic Forum "Russia — Islamic World: KAZANFORUM 2023" agreements on cooperation in the field of children and youth policy have been signed between heads of 10 international youth organizations and All-Russian Movement of Children and Youth, Azernews reports.
One of such agreements was signed between mentioned Russian Movement of the First and the Youth Education and Promotion Center called Heritage (Azerbaijan).
The essence of these agreements was an upcoming participation of adolescents from the OIC countries in the Youth Camp in the Republic of Tatarstan. The start of the first session is scheduled for August this year in the city of Innopolis (the youngest and most innovative city of the country). The first session of the International Camp will be implemented in tracks, such as culture and art, diplomacy, media and tourism.
The delegates will be divided into teams of 20 people, each of which will bring together representatives of all participating countries. Together they will work on creative performances and design projects for further cooperation.
Within the framework of the mentioned agreement the new chain of Diplomacy Clubs will start their work at more than 100 schools in the OIC countries and Russia. School students aged 12-17 with an interest in exploring other countries and making friends from all over the world will be able to participate in the project. During nine weeks of October-November of this year, participants from different countries will communicate during the series of online sessions. They will complete creative assignments and participate in various activities.
---
Follow us on Twitter @AzerNewsAz