Azerbaijani President addresses Armenians in Karabakh: "Miatsum" book is closed!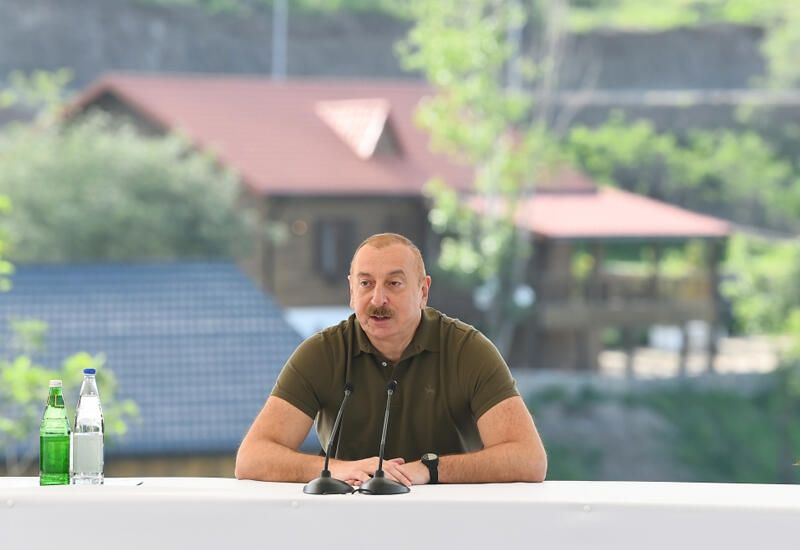 Azerbaijani President has addressed Armenian minorities living in Karabakh as he met with Lachin natives.
"I am telling Armenians living in Karabakh region again from here, from the land of Lachin which they had been exploiting for many years and were engaged in illegal settlement, that their book is closed. The book "Miatsum" is closed, the book of separatism is closed. The dream of independence follows the path of the status. As for the status, we sent it to where it belongs during the second Karabakh war."
Azerbaijani President has also called them to live in peace and harmony under Azerbaijani law giving up the old and false ideas.
"Therefore, there is only one option left – to obey the laws of Azerbaijan, be a loyal and normal citizen of Azerbaijan, throw the false state attributes in the trash, and dissolve the "parliament," the President added.
---
Follow us on Twitter @AzerNewsAz