Asian Parliamentary Assembly session kicks off in Antalya [PHOTO]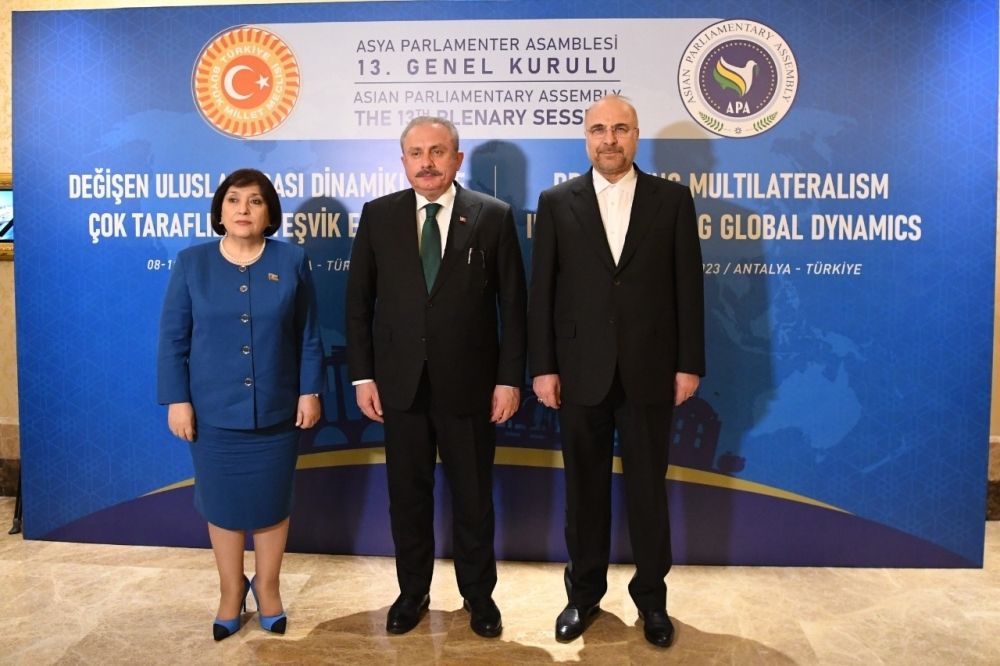 On the sidelines of the 13th plenary session of the Asian Parliamentary Assembly (APA) in Turkiye's Antalya, parliament speakers from Azerbaijan, Turkiye, and Iran held a trilateral meeting, Azernews reports.
During the meeting, the parties emphasized the importance of discussions at the 13th plenary session, noting the significance of these events in terms of the broader use of the possibilities of parliamentary diplomacy.
The parties discussed a range of topics, including the current state of the region, cooperation in the energy sector, the significance of improving communications, and the crucial role that energy and transportation projects play in the region's overall development.
The sides noted that new opportunities in the region arose as a result of the liberation of Azerbaijani territories from the 30-year Armenian occupation, once again highlighting the significance of signing a peace agreement to maintain stability and security in the region.
Other topics of common interest were also discussed by the officials.
The Asian Parliamentary Assembly (APA) was established in 2006 during the Seventh Session of the Association of Asian Parliamentary for Peace (AAPP), founded in 1999. As of 2019, the APA has 44 Member Parliaments and 14 observers. Each parliament has a set number of votes in the assembly based on the size of its population. The APA Charter and the Tehran Declaration lay out a vision and framework for Asian cooperation toward Asian integration.
---
Follow us on Twitter @AzerNewsAz