President of Uzbekistan congratulates President Ilham Aliyev [UPDATE]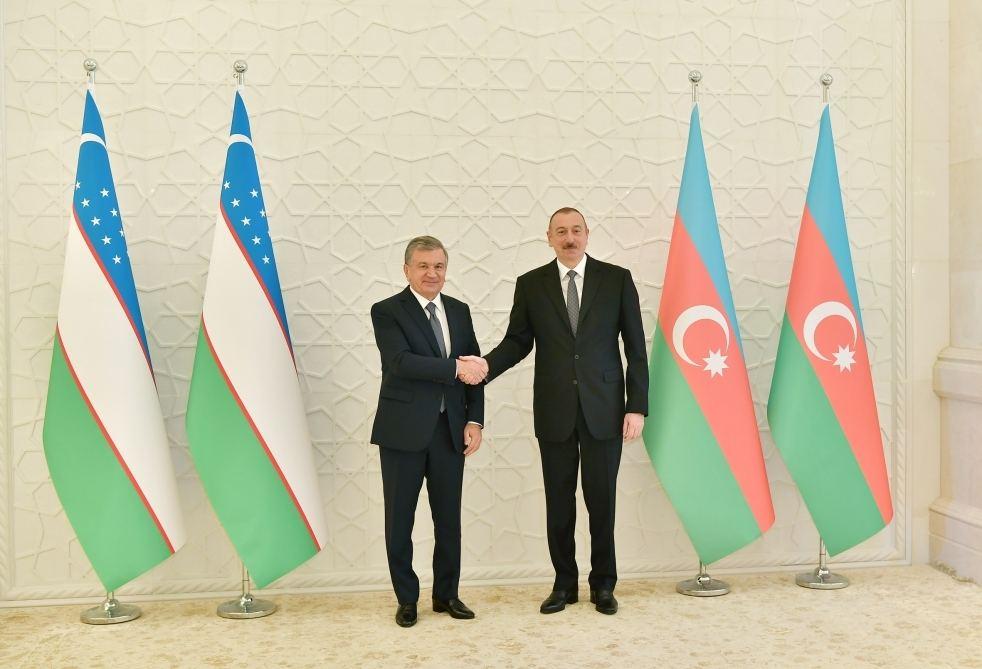 President of Uzbekistan Shavkat Mirziyoyev has sent a congratulatory letter to President of Azerbaijan Ilham Aliyev on occasion of his birthday.
His Excellency Mr. Ilham Aliyev, President of the Republic of Azerbaijan
Dear Ilham Heydar oglu,
It gives me great pleasure to send you my sincere congratulations and best wishes on your 60th birthday.
Over the past period, you have earned worthy respect as a true leader and statesman enjoying great authority and reputation in the international arena, as someone who has made an invaluable contribution to the development of your country and the well-being of its people.
Today, under your leadership, large-scale socioeconomic reforms and creative work are being effectively carried out in Azerbaijan.
The "Supreme Order of the Turkic World", which you were awarded at the Summit of the Turkic Council in Istanbul in November this year, is a vivid recognition of the large-scale activities you have been carrying out to ensure the unity of our fraternal peoples and establish stability in the region.
We are particularly pleased that the ties of strategic partnership in the political, trade, economic, transport, agricultural, cultural and humanitarian spheres have been actively developing in recent years on the basis of the historical, religious and cultural unity of our peoples, and in the spirit of mutual trust and respect.
Talks at the highest and high levels are taking on a regular character. In particular, the fruitful dialogues and meetings held in November this year will undoubtedly serve to deepen the strategic partnership between Uzbekistan and Azerbaijan and will also contribute to further expanding the scale of multifaceted cooperation.
Taking this opportunity, dear Ilham Heydar oglu, I would like to once again congratulate you on this unforgettable day in your life and wish you long years of life, the best of health and family happiness, as well as new successes in your responsible state activities. Let me also wish the fraternal people of Azerbaijan peace, prosperity and further progress.
Sincerely,
Shavkat Mirziyoyev
President of the Republic of Uzbekistan
--
Follow us on Twitter @AzerNewsAz