Training held for VII national knowledge contesters [UPDATE]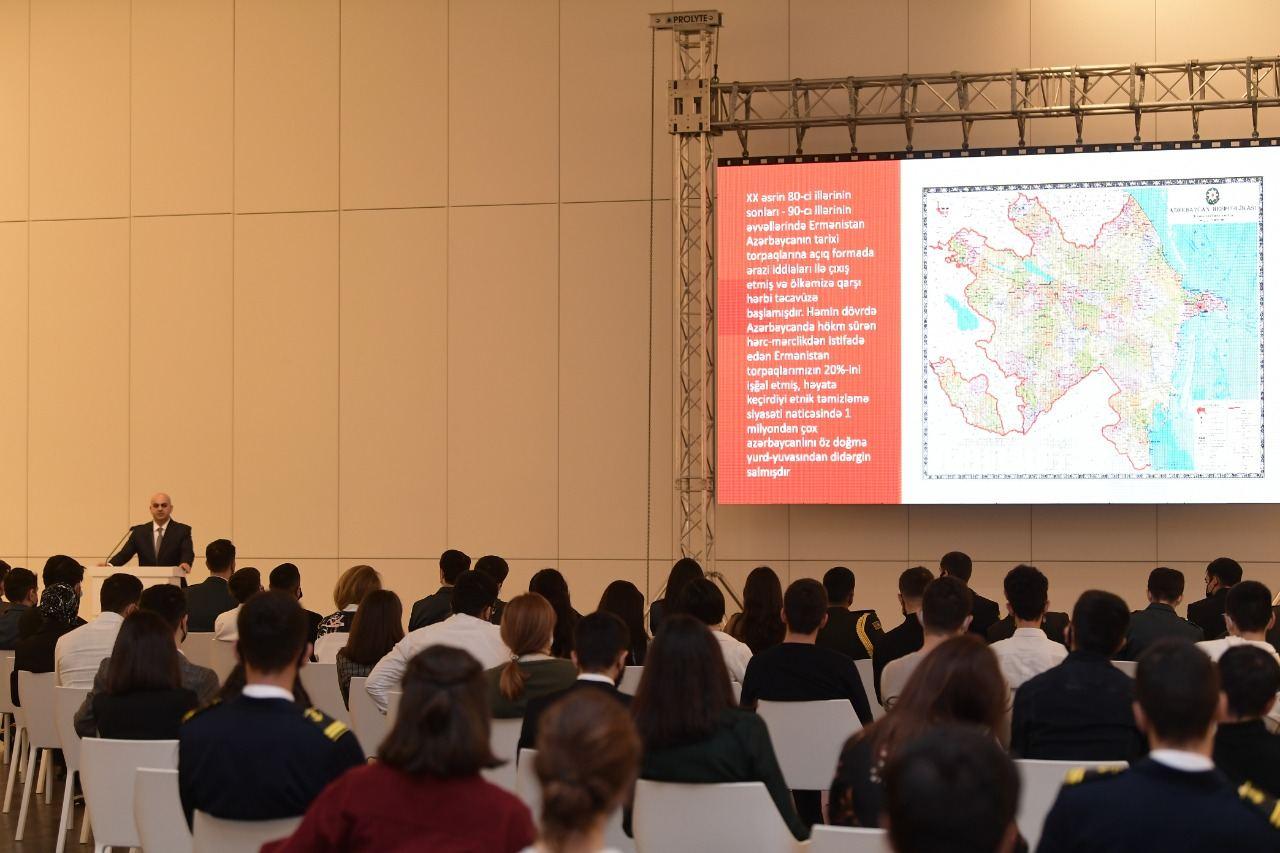 By Trend
Training was held for participants of the VII national knowledge contest "Heydar Aliyev and history of Azerbaijan" before the contest, Trend reports.
During the training on "History of Victory", organized at the Heydar Aliyev Center, discussions about the Second Karabakh War and the glorious history of Victory were held.
Mentors from the Institute of History of the Academy of Sciences of Azerbaijan and the Heydar Aliyev Foundation informed the training participants about how the national leader Heydar Aliyev brought the Karabakh realities to the world, on the activities of the President of Azerbaijan Ilham Aliyev on the way to Victory, the construction of an army in the country, the establishment of international relations, the 44-day Second Karabakh War and its results.
It should be noted that the 7th nationwide competition of knowledge "Heydar Aliyev and the history of Azerbaijan" will be held on November 12 at the Heydar Aliyev Center.
The knowledge competition, which has been held among university students since 2014, is aimed at studying the life and work of the great leader, preserving his heritage, deepening the knowledge of young people on the history of Azerbaijan, developing their intellectual skills.
Teams representing 48 universities participate in this competition.
The questions of the competition were drawn up on the basis of information and exhibits, photo and video materials of the Heydar Aliyev Museum and cover relevant topics.
They cover the years of childhood and youth of national leader Heydar Aliyev, work in the state security bodies, periods of leadership in Azerbaijan, Karabakh realities, as well as the Second Karabakh War and the history of Victory.
Before the competition in order to prepare teams for the competition visits to the Heydar Aliyev Museum were organized.
The knowledge competition will consist of three rounds with 12 questions each. According to the results of the rounds, three winning teams will be determined.
---
Follow us on Twitter @AzerNewsAz