Country to launch online car auction for the first time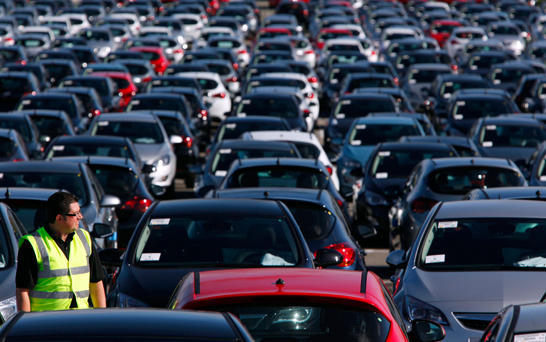 By Abdul Kerimkhanov
Online car auction will be launched in Azerbaijan for the first time, Head of Audatex Azerbaijan Zakir Kerimzade told Trend.
The company will join the largest auction in Europe for the sale of vehicles Autoonline, which operates in 29 countries around the world, he noted. Kerimzade also stated that auction will be close and the site will feature cars of corporate clients or individuals who have a tax identification number.
In particular, as he noted, it is planned to put on sale cars of insurance companies that have lost their value, banks, car rental services or companies that are updating their car fleet.
Kerimzade went on to say that seller decides whether or not to sell the car, depending on the offer, because buyers will not be able to see the offers of other bidders. If the price is good and satisfies the seller's request, then he will contact the buyer at the end of the auction, and if the information about the car on the site, corresponds to the real state of the car, then they will make a deal.
Speaking about the advantages of an online auction, Kerimzade noted that this is primarily transparency, there will be no auto dealers, and it will also save time for the seller.
He believes that for people it's more interesting to buy a car at a real price. If a corporate client wants to sell a car, then he doesn't have a benchmark for the price. In such situation, car ad sites come to help. Most often prices either overpriced or underpriced there.
Moreover, as the head of Audatex noted, the pilot project begins with one client and for the first time 15 cars of different brands and types will be displayed. In particular, Mitsubishi, Fiat, Skoda, Toyota, etc. will be displayed on the site.
Audatex is the only provider actively driving claims solutions to meet the global demand.
The company focuses on optimizing customer satisfaction and on improving claims process efficiency by tailoring global best practices to local markets.
As a technology innovator, consulting and shared services provider, Audatex improves performance and increases returns for clients and their trading partners.
---
Follow us on Twitter @AzerNewsAz