Foreign ministers of Kazakhstan, Turkey discuss bilateral co-op [PHOTO]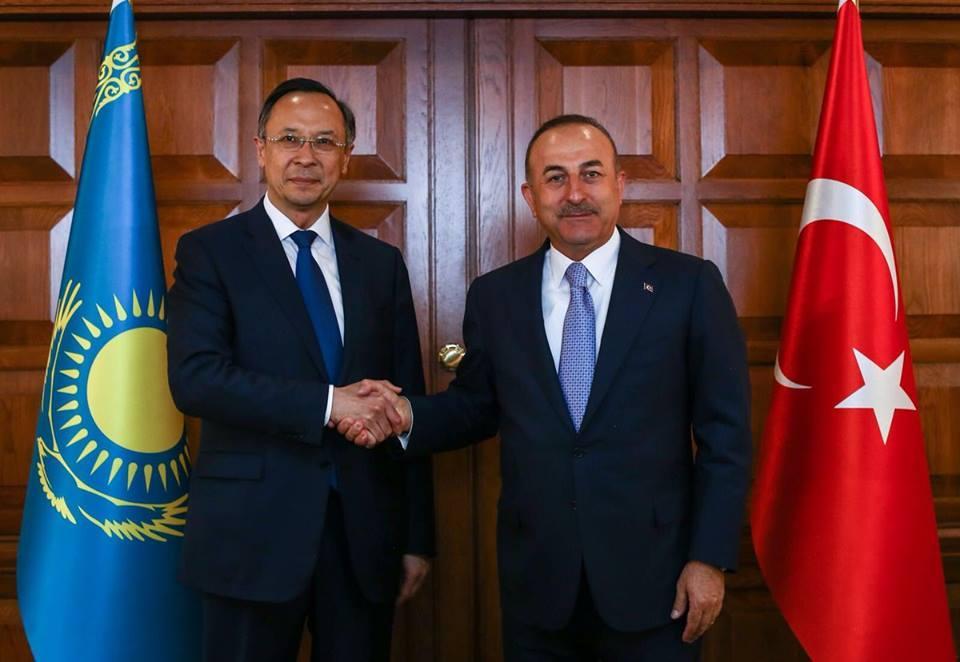 By Trend
Foreign Ministers of Kazakhstan and Turkey Kairat Abdrakhmanov and Mevlut Cavusoglu held a meeting, where they discussed topical issues of bilateral cooperation, within the framework of the visit of Kazakhstan's foreign minister to Turkey, Turkish foreign minister said on Twitter April 19.
"At our meeting with Foreign Minister of Kazakhstan, Kairat Abdrakhmanov, we talked about preparations for the upcoming 3rd Turkey-Kazakhstan High Level Strategic Cooperation Council Meeting as well as on topics on our common agenda," the message said.
Abdrakhmanov is on an official visit to Turkey on April 18-20, 2018.
Kazakh foreign minister will also take part in a number of other high-level meetings to discuss important issues for bilateral cooperation.
During the bilateral meetings, the parties will also touch upon the details of the visit of Kazakh President Nursultan Nazarbayev to Turkey expected in spring 2018.
---
Follow us on Twitter @AzerNewsAz